Hundreds of churches have already signed up to a week-long 'nature count' occurring this summer, which will encourage people to visit churchyards and record what they see.
Churches Count on Nature will run between 5 June and 13 June and is being described as a citizen-science event covering churchyards across England and Wales.
The project will see communities and visitors making a note of the animals, birds, insects, or fungi in their local churchyard. Their data will then be collated on the National Biodiversity Network.
---
Partington churchyard recognised by RHS
St Mary's, Partington has been awarded the highest "Level 5 – Outstanding Award" by the Royal Horticultural Society, for the transformation of a previously neglected area of the churchyard. Read more.
---
It is being jointly run by the conservation charities Caring for God's Acre, A Rocha UK, the Church of England, and the Church in Wales.
The week is open to anyone with a love of nature and churches are being encouraged to link with local schools, local wildlife groups, and those who may not have visited before to discover churchyards.
Outdoor Connections
Alongside Churches Count on Nature, the Diocese of Chester is already partnering with Caring for God's Acre to offer a webinar series for parishes in our diocese. The Outdoor Connections project aims to inspire and support churches to get the most out of their churchyard and reconnect with the community whilst at the same time enriching the local environment.
The project invites people from parishes across the diocese to a number of webinars, starting in May, giving training and encouragement on many aspects of using churchyards in this way, and linking them together in a forum for sharing ideas and experiences.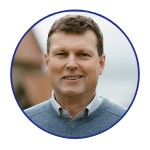 The Revd Peter Froggatt, Director of Outreach says: "People from parishes across the diocese are invited to a number of webinars, starting in May. You will receive training and encouragement on many aspects of using churchyards as places of ecological and social significance. The webinars cover a variety of topics related to ecological issues and participants will also be helped to run an activity at some point over the summer, drawing in people from the community around them.
"This is a very timely opportunity, connecting with our Lent emphasis on the environment and builds on many people's recent experience of their local areas, especially its habitat and wildlife. As we enjoy greater freedom, it will allow people to reconnect with one another, and with people in their communities, in a way that is safe, flexible and respects social distancing.
"Using churchyards in this public way will help to communicate that churches are alive and open and will give a positive project for churches to be involved in over the coming summer when others options may be more limited."
The webinars cover a variety of topics:
Webinar 1 – What's so special about churchyards?
Tue, 4 May 14:00
Webinar 2 Blooming and Beautiful – getting the balance right
Tue, 11 May 2021 14:00
Webinar 3 – The Five Steps to creating a management brief
Tue, 25 May 2021 14:00
Webinar 4 – Involving the community – part 1
Tue, 15 Jun 2021 14:00
Webinar 5 – Involving the community – part 2
Tue, 29 Jun 2021 14:00
Webinar 6 – Telling the story – how to design effective interpretation
Tue, 13 Jul 2021 14:00
Register here to be part of this exciting opportunity.​​​​​​​