We are passionate about the Church being a shining beacon in communities. We believe every child, young person and family should have access to a vibrant, welcoming and worshipful church in their locality.
Children are welcomed by Jesus. Indeed Jesus said we need to be like children to enter the Kingdom of God. We encourage and support parishes to welcome children. Children help us to grow in faith, ask good questions and understand the good news of Jesus afresh. Ensuring children have a voice that is heard helps churches to be healthy, vibrant communities.
Parish Support
Jonny Masters is available for a conversation and ongoing support for parishes who are aiming to engage in new ways with children, young people and families. No question is too small or too big, he will be happy to chat and provide some guidance. You can email jonathan.masters@chester.anglican.org
Training
We offer training activities with parish-specific, bespoke training offered if requested and possible. We try to open these to nearby parishes if possible to make the most effective use of our time. Please contact us to find out if we can help you with your training needs. Contact Jonny Masters to find out more.
One to One Support
We support leaders in parishes (whether paid or voluntary) on a one to one basis across an agreed period of time to enable personal and ministerial growth. Contact Jonny Masters to find out more.
Holy Communion
If your parish is having questions about administering Holy Communion to baptised children before Confirmation, this section is for you! Baptised children can be welcomed to receive Holy Communion before Confirmation in parishes in the Diocese of Chester. The parish needs to apply for permission to do this after a consultation process and a decision by the PCC. For more information, please contact Jonny Masters, Youth, Children and Families Adviser, who can:
advise on the process of getting permission
introduce the issues to the PCC or wider meetings
put you in touch with parishes where children are admitted to Holy Communion
suggest useful resources – our library includes background reading, published preparation courses and 'The Communion Cube'
Jonny recommends that you read the documents linked below to help begin the process.
Diocese of Chester guidelines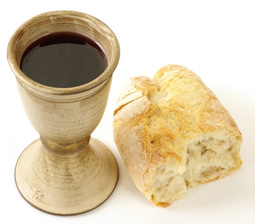 Short guide – just the basics
The Journey
Where will The Journey take you?
We offer events to children, families and young people to take part in - all part of 'The Journey' of faith and life. From outdoor adventure days, to times of quiet reflection, times to gather for worship and times to have family fun, the Diocese aims to give children, families and young people the opportunity to share wonderful memories together with others from across the Diocese of Chester. Sign up to the ebulletin to make sure you don't miss out on the next event!