In this Church House Blog, Jonathan Masters, Children and Families Missioner, thanks those who have worked with and supported children, young people and families with their parish this year.
---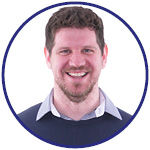 18 December 2020
By Jonathan Masters, Youth, Children and Families Missioner
jonathan.masters@chester.anglican.org
This year has been such a strange and difficult year. There has been great hardship, loneliness and sorrow. Many people have found themselves furloughed, many others have lost their jobs. In these difficult times, hard as it sometimes is to believe, Christ has been with us. At the same time, there has been some incredible learning and ministry opportunities – to engage and encounter others in new ways. In these opportunities, Christ has been with us.
I want to thank every single person who has worked with and supported children, young people and families with their parish this year. You might have volunteered for an hour or two on a Sunday at the start of the year, and then had to stop because of lockdown. You might have helped at your local food bank, ensuring families are fed. You might have been a technical whizz, mastering Zoom in moments to help families engage from home. You might have been paid, or you might have done it in your own time. Whatever you have done to minister with and support children, young people and families – thank you!
Children and family workers, youth workers and teams in churches have responded magnificently. They have become aware of the constantly changing needs, and adapted, often multiple times, to meet those needs whilst being aware of Government and Church of England guidance. For some, the pain of closing their doors was great, and their response, by necessity, was through phone and email conversations. Others were able to put services online. The gracious yet steadfast way that all churches have met this challenge in the Diocese of Chester has been truly staggering. Through all of this, Christ has been with us. Therefore, as we celebrate the coming of Christ this Christmas, let's celebrate how Christ has been present throughout our lives and our ministries in the year that is past – the incredibly tough times, and the times of joy. Let's pause and remember – looking back to notice Christ's presence where we may not have seen it at the time, and looking forward to Christ being with us, Emmanuel, in the year ahead. That does not negate the pain we and others have felt, but it does remind us of the hope that we hold on to – Christ has died, Christ is risen, Christ will come again!
As we move into 2021, there are some wonderful opportunities for children and young people to engage with. You could ask your children and young people if they'd like to be involved in Youth Voice – lookout for its launch in the new year! Maybe accessing the Faith at Home resources from the Church of England, to think about how churches, households and schools can work together to help faith flourish is what you should do. Whatever 2021 has in store for you and the children, young people and families you know, let us remember, Christ is with us – let's make sure we take the time to notice!