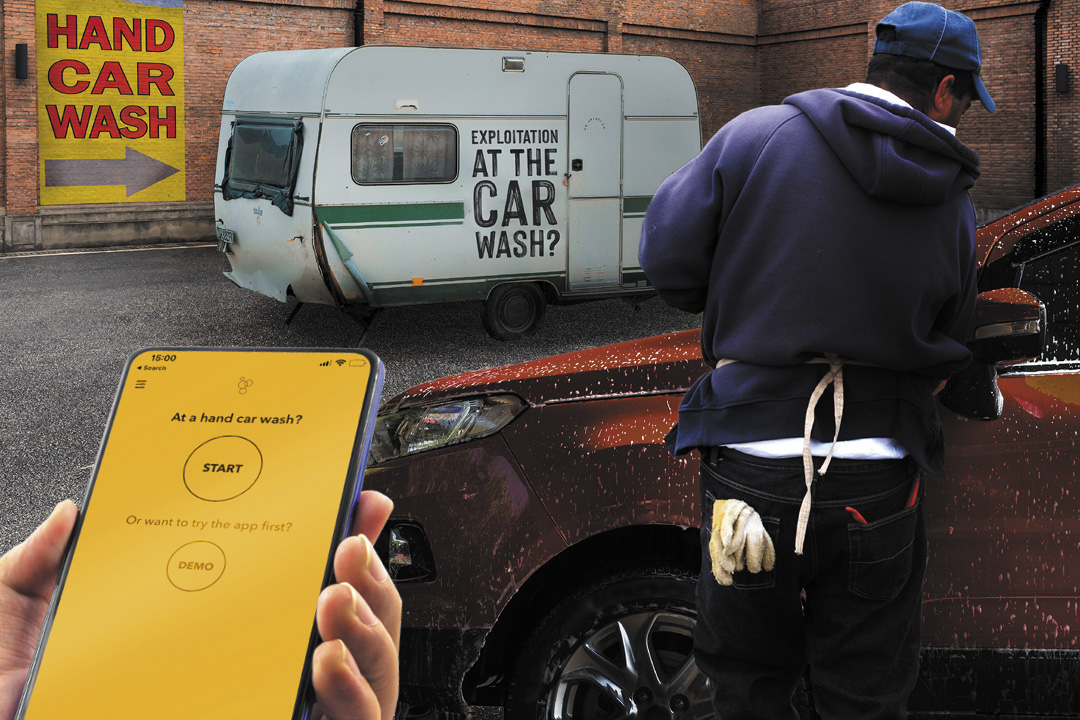 For those of us who have lived in the UK all of our lives, with the support structure of families, friends and a place to live, it's hard to understand how people might allow themselves to be I in a situation known as 'Modern Slavery'. But imagine if you've come to this country, from thousands of miles away, that you've paid your employer to come here and you don't speak the English language at all. You're told you need to repay your debt to them, which you can never repay because they don't pay anywhere near to minimum wage. They keep your passport and provide you with a sleeping bag and a hard floor to sleep on, which they also charge you for. You're told that if you try to leave or go to the police, then you and your family back in your home country will be punished.
There are thousands of hand car washes across the UK. You probably pass one every day. While many of these are legitimate businesses, some are run by unscrupulous people determined to exploit their workers to make as much money as possible. In these instances, these workers may be victims of modern slavery. The Clewer Initiative's Safe Car Wash App enables anyone who has contact with hand car washes to identify and report their suspicions of slavery. By asking a series of questions related to the indicators of modern slavery, the app assesses if there is a high likelihood that modern slavery is occurring at the hand car wash. If modern slavery is likely, the user can submit a report to the Modern Slavery Helpline at the touch of a button. First launched in 2018, the Safe Car Wash App has been downloaded over 31,000times, resulting in more than7,800 reports. Following feedback from users, improvements have been made to the app. Users no longer need to submit any personal details before filing a report. Importantly, reporting slavery and ending exploitation is now easier as users can submit a report at the click of a button. Additionally, numerous changes have been made that make the data gathered more useful to law enforcement agencies. You can help in the fight against slavery by downloading the Safe Car Wash App to your phone. You might never need to use it, but it could make all the difference to someone's life if you have it to hand.
More information on the Clewer Initiative can be found on social media and via their website.