Parishes in the Diocese of Chester can now benefit from a simplified faculty process that will allow them to plant trees more easily.
The decision was made in support of The Queen's Green Canopy, a unique tree-planting initiative created to mark Her Majesty's Platinum Jubilee in 2022 inviting people from across the United Kingdom to "Plant a tree for the Jubilee".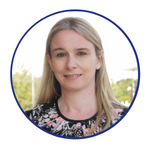 DAC Secretary for the Diocese of Chester, Caroling Hilton says: "Given the clear environmental benefit and the celebration of the Platinum Jubilee, the diocese wishes to encourage parishes to participate in the Queen's Green Canopy project. Planting trees would normally require Archdeacon's permission under List B. However, in order to make this easier and reduce the administrative burden on parishes the Diocesan Chancellor has agreed a 'practice direction'. A practice direction sets out a way in which parishes can carry out a particular change to their church or churchyard using a simplified and straightforward process."
Although the process for applying to plant a tree has been simplified, parishes should still take note that regard must be made to the important guidance issued by the Church Buildings Council and consideration to the location and tree species must be given.
More information about the application process to the DAC to plant a tree can be found here.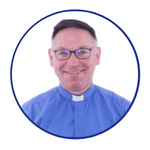 The Archdeacon of Macclesfield, Ian Bishop, who has been vocal about his support for environmental matters, welcomed the changes, saying: "This is good news for all parishes that wish to plant a tree for the Jubilee. In simplifying the process my hope is that parishes around the diocese can feel encouraged to take part knowing that the diocese is supportive of the initiative and that help is available to assist them."
---
More stories from around the diocese
| | |
| --- | --- |
| | Revd Emma Handley and a dedicated team of parishioners at St Paul's church, Staybridge, are transforming a large piece of neglected church land into a tree and wildflower oasis for the whole community. |
| | Holy Trinity Blacon is celebrating after being awarded a Bronze Eco Church award by the Christian environmental charity A'Rocha. The award is largely down to the efforts of what could be our youngest eco-champion and her mother. |