A couple from Wistaston were married on Monday afternoon, hours before the Prime Minster announced strict measures to close all church buildings.
Alana and Joe were due to be married on 04 April in front of some 100 guests. But with decisions being taken out of their hands by the hour, they decided to bring their wedding forward.
Alana says: "On Friday, the church called to say it was only able to do the wedding with five people, due to social distancing guidance. It was really hard."
"At that point, we knew the wedding we had planned for so long was no more and we had to decide whether to go ahead or to postpone until everything had calmed down."
They decided to carry on regardless.
The Revd Mike Turnbull says: "I got a text from them at 2 pm on Monday to ask if, in the light of everything, they could bring their wedding forward, I said of course, when were you thinking? They replied, 'this afternoon!'"
As all of the legal preliminaries were in place, Alana and Joe were able to get married just two hours later in front of two witnesses at St Mary's, Willaston, in line with guidance at that time.

Alana and Joe outside St Mary's Wistaston
The Revd Mike Turnbull says: "I told them that they were a remarkable couple and what was lovely was their determination to get married, against all adversity, what was important to them was joining their love for each other together within God's love. It was a privilege to be involved, it's certainly a day none of us will ever forget!"
On Monday evening, the Prime Minister announced in an address to the nation that all places of worship must close with immediate effect.
Commenting on the decision afterwards, Bishop Keith said: "It is a regrettable but necessary step and I am in full support of the decision from the UK Government. We must do all that we can to stem the spread of coronavirus across our nation."
Churches in hundreds of parishes across our region are now closed to all forms of worship, including private prayer and reflection, weddings, and baptisms.
However, in a letter to the diocese, Bishop Keith urged parishes to respond: "The Church continues to be alive and active: the doors are closed but our hearts are open to the new possibilities of reaching out to our communities through prayer, social media and innovation. This is a crisis in our time, but in God I trust."
---
Stay informed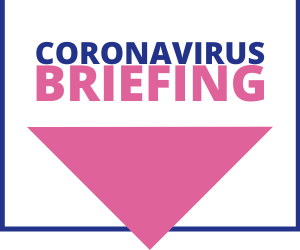 Read the latest Coronavirus Briefing from the Diocese of Chester, a regular bulletin to keep parishes, churches and schools informed. You can also view our Coronavirus page on the diocesean website which has an archive of key announcements, statements, pastoral notes and changes to diocesan policy.