Owing to the fact that an increasing number of funerals are being conducted at crematoria, a number of people have asked about funeral fees. The Diocesan Secretary has requested that the usual fee arrangements continue.
Geroge Colville, Diocesan Secretary says:
"We have received a number of questions about whether DBF fees are being waived, particularly in respect of funerals at crematoria. At present we ask that you continue with the usual fee arrangements in place.

"Given that funerals are currently taking place under serious restrictions in terms of size of congregation, and given that it is not currently possible to hold a funeral in church, many parishes are offering to arrange memorial services later. This is highly commendable. There is no statutory fee for a memorial service, and we are suggesting that parishes might wish to offer to hold such services free of charge, especially given that families in these cases will already have paid a fee.

"Clergy are reminded that there are provisions for them to use their discretion to waive the PCC fee in cases of genuine need, and also in such cases to approach the archdeacon about waiving the DBF fee. In the current circumstances, clergy might wish to exercise these options more readily than would normally be the case.

"We are keeping this under review in the light of recommendations from the national church and practice in other dioceses and will let you know if the position changes."
The Church of England has published resources designed for clergy and lay ministers in relation to funerals and bereavement.
---
Stay informed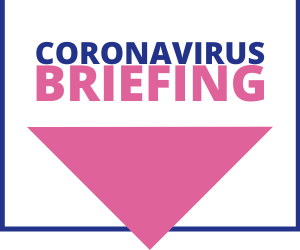 View our Coronavirus page on the diocesean website which has an archive of key announcements, statements, pastoral notes and changes to diocesan policy. You can also sign up to receive our regular Coronavirus Briefing.