With so many resources out there, sometimes it is difficult to know which are worth investing time in and which should be avoided. In this blog, Jonathan Masters, Youth, Children and Families Missioner, picks out some of the better resources for families to use at home as you explore faith in new depth together. If you need support or advice, contact Jonny Masters directly on the details below.
---
Brilliant new faith resources
Youth, Children and Families Missioner: Jonathan Masters
07595 069880 jonathan.masters@chester.anglican.org
Amidst the uncertain and rapid changes which seem to be hourly at present, one of the shining lights has been the speed with which brilliant new faith resources for families to use at home have been developed.
Research shows the influence of family on children and young people is crucial to them developing a healthy faith. Families provide safe spaces for conversation, reflection and questions.
The challenges of social distancing and self-isolation are vast, but they also provide a good opportunity for families to explore faith in new depth together.
Organisations ranging from Roots to Fischy Music have offered free materials for families to use. The Little Worship Company are producing some free Youtube videos to use.
Such a wide array of resources means that being a church family within your own household has never been easier. You can spend a short time each day making the space to encounter God in new ways. Whether it's a 30-day challenge, special activities during Holy Week or using ideas to spark your own, there is plenty to enable your family to keep their relationship with God top priority in these difficult times.
Some of these times together as a family may be joyful, and some may have a more sombre feel. Church Mission Society is inviting people to 'Lament for Lent'. You can share your laments with them.
However you and your family meet with God in the next few weeks, may it be a time of hope-filled transformation.
---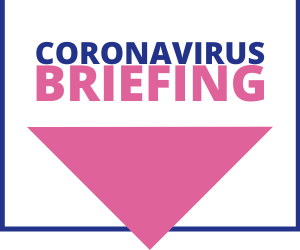 Read more posts from the Church House Blog. The blog has been created to help Church House officers share reflections, ideas and resources from their area of expertise in this time of Coronavirus.