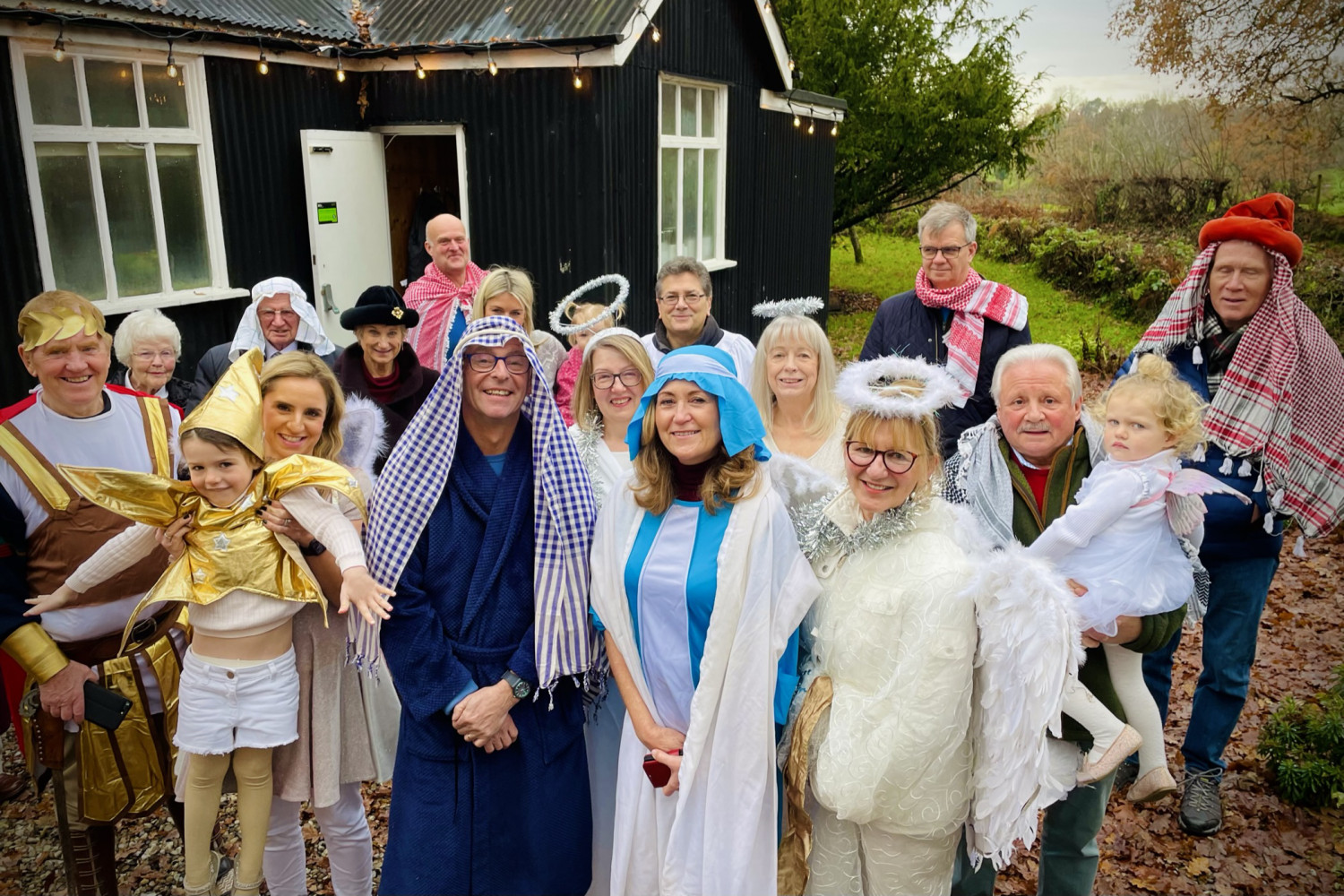 The community of St John's, Adlington – part of the Parish of Prestbury - turned a Christmas tradition on its head when they put together a nativity play that was performed in the main by grown-ups and not children.
On the day (Sunday 11 December 2022) everyone in the congregation – young and not so young – had a role to play.
Many of them put together their own costumes and Adlington's countryside location meant that the modern-day farmers and shepherds in the congregation not only took part but brought along livestock – sheep and other animals; including a pony named Jim who played the part of a camel - to give the production an added boost of rural authenticity.
Vicar of Prestbury, Revd Patrick Angier said: "This is a vibrant and growing congregation. Pre-pandemic church numbers at St John's were down to just two regular attenders a week, but that's now changed and we're seeing around ten times that number attending Sunday worship".
Associate Minister Revd Steve Murphy added: "Our Grown-Up nativity was a joy and very well received. The whole congregation of 28 adults and five youngsters took part. It was a great way of getting people to embody the relevance and importance of the Christmas story and to remind them that Christmas really is all about Jesus".
Photos by Steve Murphy