Volunteers are being sought to assist the diocesan Safeguarding Team in delivering safeguarding training across the diocese.
The volunteers must be suitably qualified and experienced in safeguarding with a willingness to assist the lead trainers in a co-working capacity.
The volunteer team of trainers will assist with the role out of a "robust programme" of virtual training modules which is due to begin in January and run throughout 2022.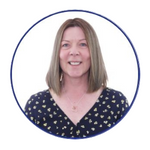 The Diocesan Safeguarding Adviser, Pauline Butterfield says: "A robust programme of virtual training modules has been planned for 2022 and will be led by Sean Agustin, our recently appointed Assistant Diocesan Safeguarding Adviser. The virtual modules consist of two sessions a week apart, each of an hour and a half duration.
"I am initially inviting expressions of interest from suitably qualified and experienced adults across the diocese with a safeguarding background, who might be willing to assist Sean in a co-working role. You will not be required to lead sessions but be a supportive second person to help facilitate group discussion and be available should anyone have a query or require some pastoral support, and of course full training and ongoing support will be given to all volunteers."
The House of Bishops Learning and Development Framework requires that safeguarding training be undertaken by all church officers, employees, and volunteers whose ministry and work involve contact with children, young people, and vulnerable adults. The Diocese of Chester is committed to ensuring it meets the demands of this significant task.
A committed small group of willing volunteers will be crucial in assisting the Diocese of Chester to deliver safeguarding training at pace in order to meet demand.
How to apply to volunteer
Each volunteer will be expected to offer their time on a rota basis, approximately for one session per month throughout 2022.
If you feel called to explore this opportunity further please email the Diocesan Safeguarding Adviser, Pauline Butterfield, in the first instance and provide a paragraph outlining your background experience. Pauline will follow up with you to provide further information.
E: pauline.butterfield@chester.anglican.org
T: 01928 718834 ext. 221 or 07703 800031
Safeguarding in the Diocese of Chester
Diocese of Chester takes its responsibilities for safeguarding very seriously. Should you wish to speak to someone about a safeguarding matter, or if you have any concerns or issues to discuss, contact the Diocesan Safeguarding Adviser, Pauline Butterfield.
E: pauline.butterfield@chester.anglican.org
T: 01928 718834 x 221 or 07703 800031
---
More safeguarding stories from around the diocese
New Safeguarding Team member

During the summer, Sean Augustin joined the diocesan Safeguarding Team at Church House as an Assistant Diocesan Safeguarding Adviser helping and supporting our Parish Safeguarding Officers (PSOs).

Marking Safeguarding Sunday

The Bishop of Birkenhead, Julie Conalty, is encouraging churches in the Diocese of Chester to mark Safeguarding Sunday and says: "We need to talk more about safeguarding," and address our "past failures".

Survivors of abuse welcome Bishop Julie Conalty

In June, survivors of church-related abuse welcomed the news that Julie Conalty was to be the next Bishop of Birkenhead describing her as "one of very few senior figures who recognise that corruption in the Church needs to be faced."