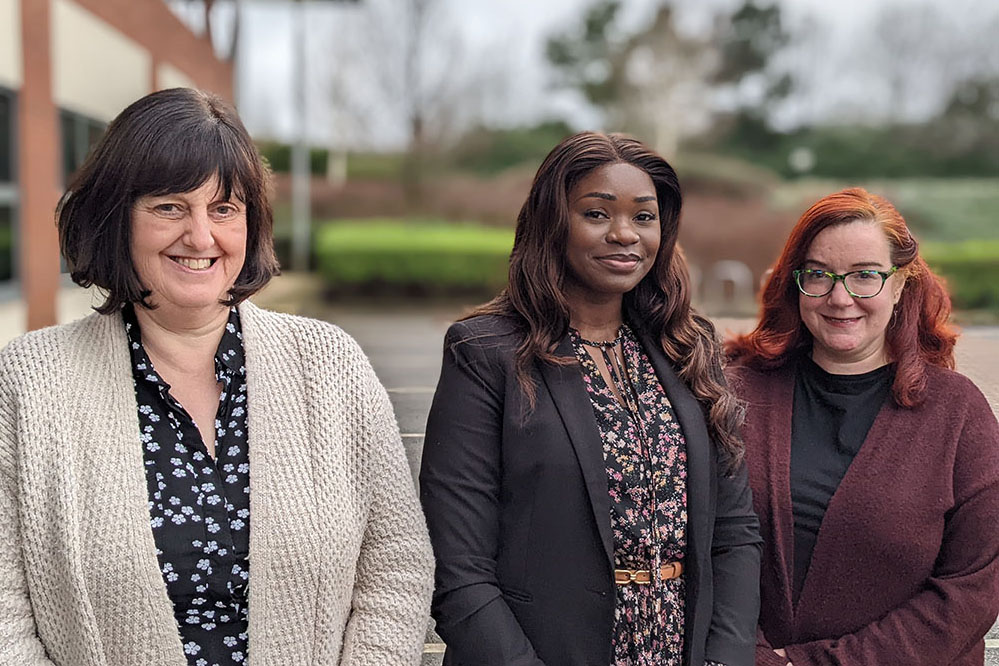 Jane Gerrard, Bessia Kanengoni and Laura Howard have recently joined the staff team at Church House where they will be helping to support our work in helping parishes across the Diocese of Chester.
Jane (shown left) previously worked for Chester-based 'Save the Family' a charity that supports homeless families. She has joined the Ministry department as PA to the Diocesan Director of Vocations and Ministry Administrator. Jane was drawn to the role as she wanted to "help other people to discover their calling."
Bessia (shown middle) is our Digital Giving Advisor, a role funded by the national church, which aims to help churches to navigate their way to facilitating digital giving. Prior to arriving at Church House, Bessia was a locum pharmacist, operating in and around the Manchester area. Her interest in social media, technology and her Christian faith led her to seek out a vocation where she could use her combined skills to connect people with Jesus.
Laura Howard (shown right) had been a teacher of RE and History for 20 years before taking up her role as PA to the Archdeacon of Chester here at Church House. She has been a confirmed Anglican since she was twenty years old and says that working for the diocese fulfills her long-time goal to work in a role where she can fully commit to fostering and supporting parishes with the Church of England.
We at Church House are looking forward to getting to know them more and we're sure that they will be a great asset to us and our parishes. If or when you meet them, please do welcome them aboard.