Individuals in the Diocese of Chester will have the opportunity to explore their faith with others in a special online course led by the Everyday Faith Team at Church House.
Called Talking Jesus, the course will inspire you to share your faith and will give you practical suggestions to help you to be natural and relevant as you talk about Jesus with the people you meet.
The course is the result of research and collaboration between the Evangelical Alliance, Church of England, and Hope Together. One of their key findings was that conversations with Christians are one of the most important influences in bringing people to faith. And they discovered that Christians are not always confident in putting their faith into words.
The course follows on from the success of Fruitfulness on the Frontline which ran in January 2021. Just under 90 people completed the course which focused on helping people identify their "frontlines".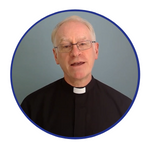 Archdeacon Mike Gilbertson, who heads up the Everyday Faith Team, says: "Where Fruitfulness on the Frontline focused on helping us identify the different places we inhabit and the actions we can take to share our faith in our everyday lives, the Talking Jesus course focuses on the words we can use.
"As Christians, we all want to be able to find the right words to use in conversations with others, particularly non-Christians, but many people find it difficult or awkward to talk about Jesus and their faith.
"We are given so many opportunities throughout the day to share our faith and the Talking Jesus course aims to help us speak in a natural and relevant way with the people we meet, whether that's friends over coffee, our families or work colleagues."
With so much uncertainty surrounding the next couple of months and the Government recently announcing additional measures to combat the spread of coronavirus, this online course is an opportunity to "meet" and reflect with others during January and in the run-up to Lent.
Beginning on 11 January, the six-week course will take place at 7.30 pm every week. The course is made up of six encouraging, video-based sessions with short films, inspirational, short testimonies, real-life examples from people who are talking Jesus, and a short, easy-to-follow sourcebook. The course is being delivered by members of the Everyday Faith Team based at Church House.
Booking is essential. Register here.