A national scheme to conserve and repair England's cathedrals, from which Chester Cathedral was awarded £794,752, has significantly reduced immediate risks, a report has said.
The £40 million First World War Centenary Cathedral Repairs Fund, launched by the Government in 2014, invited applications from Catholic and Church of England cathedrals to address urgent repair works. The fund prioritised making buildings weatherproof, safe and open to the public as well as ensuring they would be in a safe condition to host acts of remembrance for the centenary of the First World War armistice in 2018.
Chester Cathedral received a total of £794,752 which helped complete high-level repairs, cloister restoration and emergency lighting.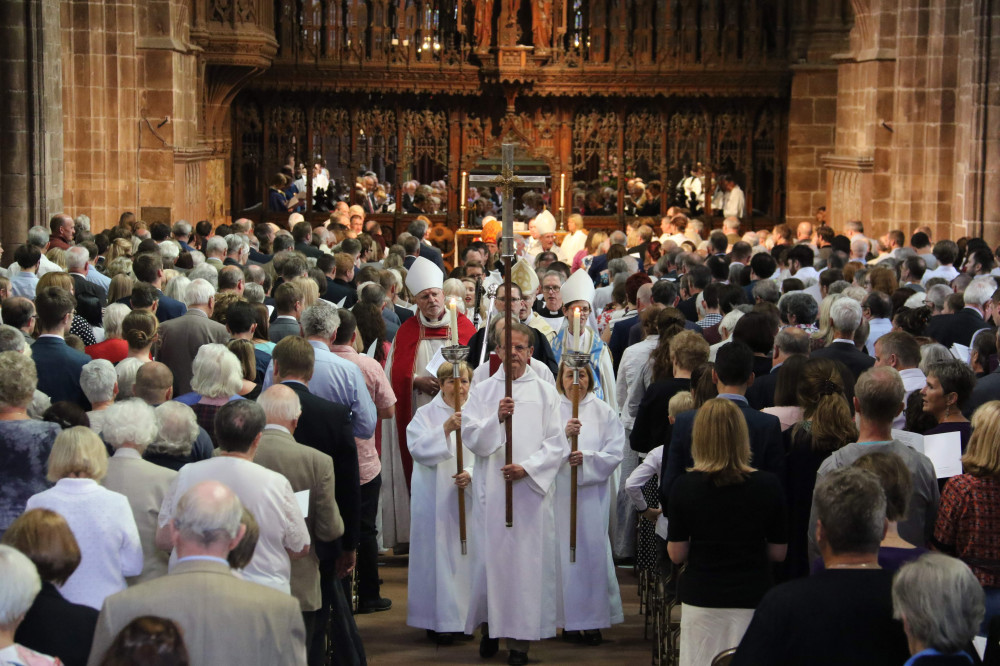 England's cathedrals contribute more than £220m to the economy each year, drawing in more than 11 million visitors. Each cathedral has the responsibility for raising the funds required for upkeep. However, with no regular Government funding, each cathedral faces an ongoing challenge to maintain their fabric while ensuring comfort, safety and accessibility for all.
The Bishop of Worcester, Dr John Inge, the Church of England's lead bishop for churches and cathedrals said: "Cathedrals are at the forefront of the nation's acts of remembrance each year, and have huge economic, spiritual and missional impact on their communities. This fund has been an imaginative and welcome resource to ensure our cathedrals are fit for this commemoration, as well as underpinning the vital contributions they make to their communities."
Read the full report and see further details of the works carried out at Chester Cathedral.