This harvest time, one church and its Rector in Lymm is not only giving thanks for food but raising awareness of a rare genetic disorder at the same time.
Five-year-old Florence Barham is a member of St. Mary's Church, Lymm and suffers from the rare genetic disorder Phenylketonuria (PKU), which left untreated causes severe brain damage. Thankfully, the illness can be managed through a very restricted low protein diet.
The PKU diet is low in protein meaning Florence cannot eat meat, fish, eggs, nuts, pulses, or flour-based foods. She can eat most fruit and vegetables but must supplement this with prescription foods.
Rector at St. Mary's, Lymm, the Revd Bev Jameson has promised to run around Lymm Dam five times to raise money for the organisation that supports five-year-old Florence.
The Revd Bev said: "Florence is a delightful, happy, bright little girl, but without a special diet, it could have been so very different for her. We give thanks to God at harvest for our food and this year we thank God for the work of all those at The National Society for Phenylketonuria (NSPKU) who provide support to those with PKU and their families. I really hope people give generously to NSPKU and support the Harvest Run."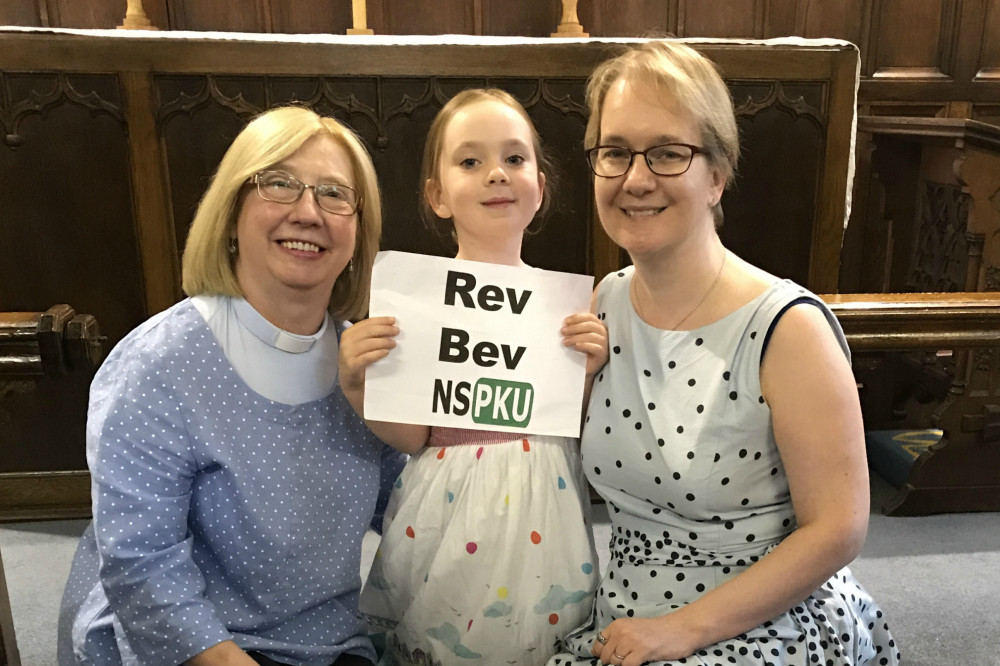 Florence's parents, Emma and James, said: "This small charity is a lifeline for people with PKU and their families. The charity helps people through the provision of dietary guides and resources, sending new foods for protein analysis and arranging events including the popular annual family conference. The NSPKU is often a lifeline in what, at times, can be a very socially isolating condition. We are so pleased our Rector is supporting us in this way."
St Mary's informal family Harvest Service starts at 10.00am on Sunday 30 September. Directly after the service, the Revd Bev will run around Lymm Dam five times.
All money raised will go to support The National Society for Phenylketonuria (NSPKU). Donations can be made directly to the NSPKU bank account using the reference "RevBev/Lymm" to:
Account name: NSPKU (UK) Ltd
Sort code: 40-37-25
Account number: 43952118
There will also be official collection buckets on the day.