The Church of England's legal team has issued new guidance that states it is now permissible to hold PCCs via Zoom or other "virtual means".
The change in policy will help parishes with the continuity of key decisions and discussions.
The Church of England guidance reads:
Parochial church councils can, if they wish, meet using virtual means such as Skype or Zoom which enable the members to see and hear each other.

However, care must be taken so that members of a PCC who are unable to participate in a meeting in that way are not excluded from the PCC's deliberations and decision making. The Chair should take steps to ensure that they are able to participate so far as possible, including where necessary by means of the procedure for conducting business by correspondence set out in rule M29 of the Church Representation Rules.

Following a virtual meeting, decisions such as the authorising of expenditure, entering into contracts or those that require a formal resolution of the PCC should be put in written form and circulated for formal approval under the correspondence procedure in rule M29 (which under Rule 76 can be conducted by email).
Further information and updates to the policy will be made available via the Coronvirus page of the Church of England website.
---
Stay informed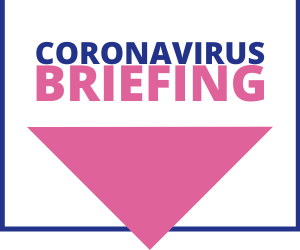 View our Coronavirus page on the diocesean website which has an archive of key announcements, statements, pastoral notes and changes to diocesan policy. You can also sign up to receive our regular Coronavirus Briefing.