What does a Parish Giving Officer do?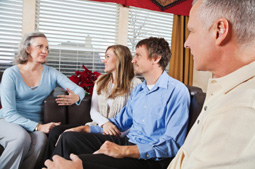 The idea behind a Parish Giving Officer network is to have someone in each parish or benefice who will assist in promoting giving and raise the issue of stewardship. Parish Giving Officer networks have been established in many dioceses
How the Parish Giving Officer performs their role will vary from parish to parish but the role could include for example:
• Help the parish see the link between giving and mission, encouraging Christian giving and being able to explain the basic principles of giving, both at PCC and parish meetings as well as on a one-to-one basis.
• Organise and lead a process of annual renewal of giving within the parish and working with the Diocesan Adviser in Christian Giving during Parish Giving Initiatives.
• Ensure that all planned givers are thanked annually.
• Encourage and support clergy and readers in their preaching and teaching on giving and stewardship issues and point them towards support resources provided for this.
The Parish Giving Officer's are supported in the role by Martin Smith the Diocesan Christian Giving Missioner.