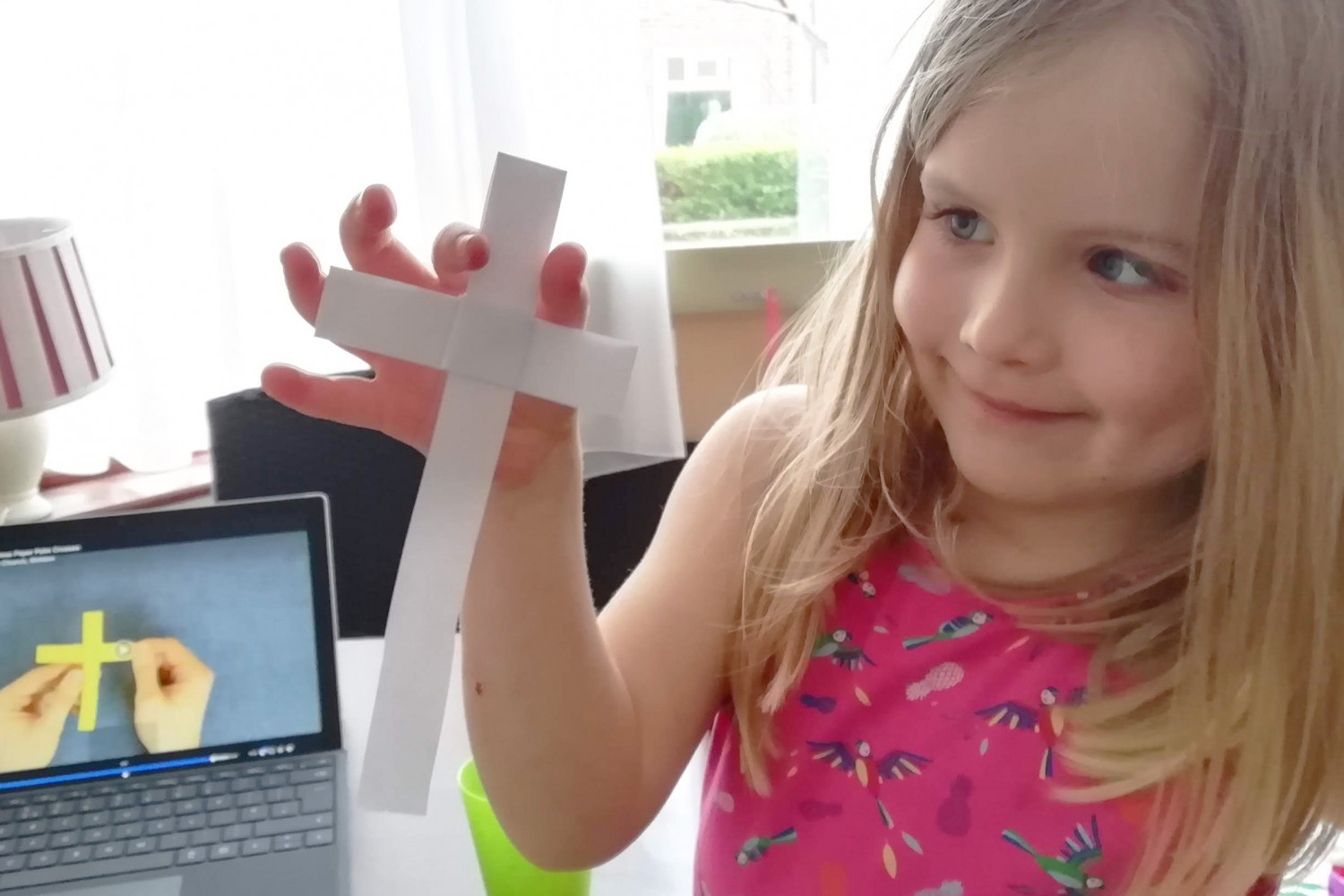 As we approach Palm Sunday, preparations would normally be underway to decorate churches with palm crosses as part of the celebrations. Whilst entering churches is not possible at this time, we can still mark the occasion in our own way.
Palm crosses have long been used to commemorate Jesus' entrance into Jerusalem prior to his crucifixion. They are symbols of hope and rebirth, much like the rainbows that can currently be seen adorning the windows of houses across the county.
Whilst we might not be able to display our palm cross creations in church, our houses offer a great window to the world, where it's possible to display an age-old symbol of hope.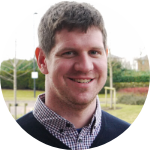 Diocesan Youth, Children and Families Missioner, Jonathan Masters says: "Across the nation families are putting crosses in their windows to mark Holy Week. Windows are filling up with rainbows, teddies and now crosses as we persevere in sharing joy and hope at this difficult time. Making a paper palm cross is a great way to help your local Christian community continue to feel connected and be a visible presence in your neighbourhood."
For children, making a palm cross is so simple and can be done using a sheet of paper and no glue. St John's Church in Shildon, County Durham, has created an online tutorial showing people how to make one. See video below.
If you are taking up the cross challenge this week and would like a prayer that may be easier for younger children to join in with, you may like to use this.
The Bishop of Manchester will also encourage people to make their own palm crosses and display them in their windows in his Palm Sunday service, due to be broadcast by the Church of England. The Bishop of Manchester, David Walker, will put a paper palm cross in the window of his Salford home in a national service he will lead for Palm Sunday, marking the start of Holy Week and Easter.

The Holy Communion service, will be broadcast at 9am on the Church of England's Facebook page with readings from the Archdeacon of Manchester, Karen Lund and prayers by Lucy Hargraves from St Peter's Church in Bolton. All three recorded contributions from their own homes in keeping with the rules on physical distancing.
For more information on live-streamed events in our diocese visit our new, but growing events calendar.
Dear Father God,
Thank you for your love for everyone and your care for the world. Help us to love each other. Help this cross to remind us of your love for all people, and to remind us to love other people. May people meet you God, as they see our Cross. Give us all hope and peace, as we know you. Amen