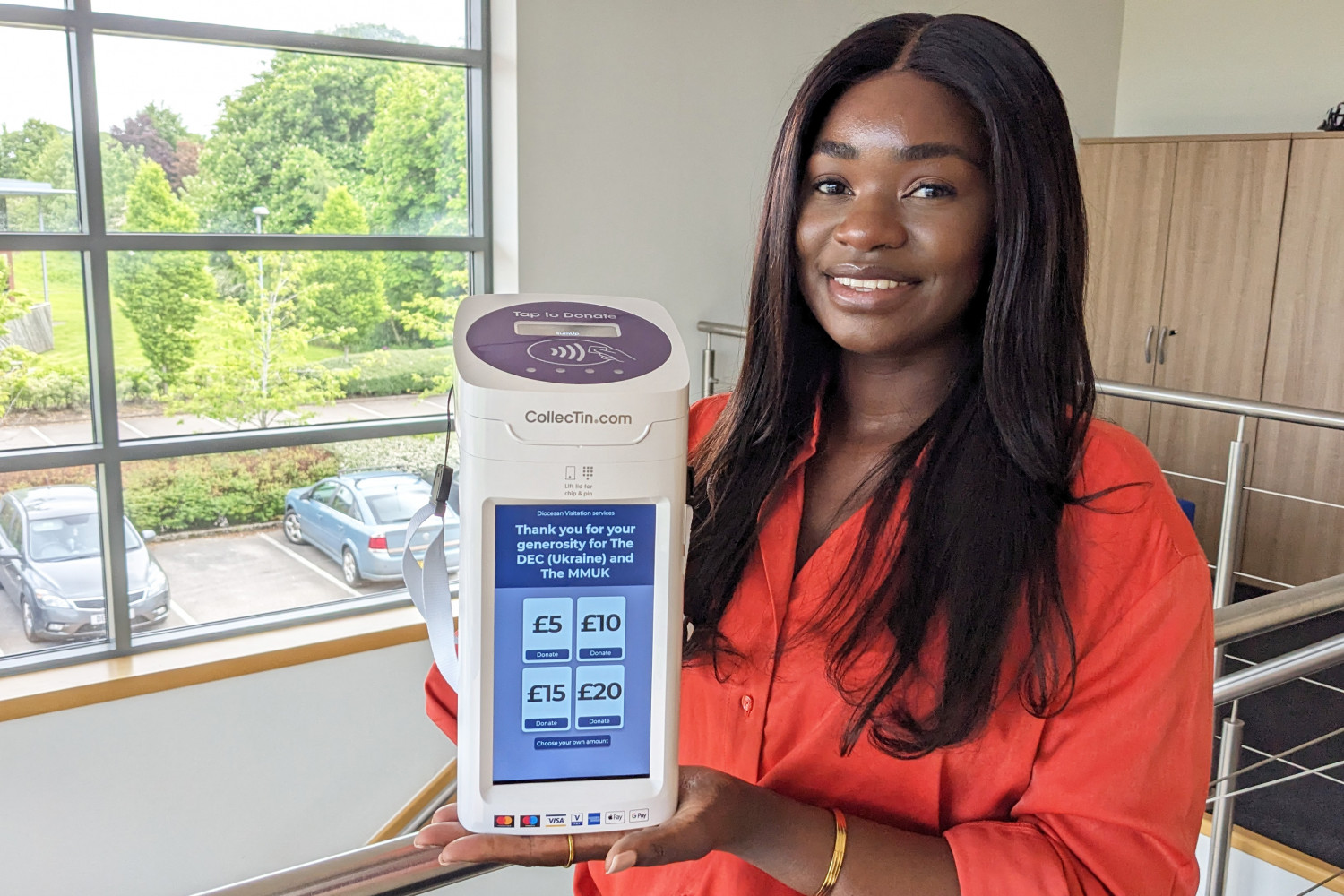 Fifty free contactless donation devices are now available to churches across the diocese.
The devices have been provided by the National Church to the Diocese of Chester as part of a national rollout to offer more donation options to people visiting our churches.
If your church would like one of the devices you will need to complete the application form via the 'Parish Buying' website here: Parish Buying - Chester Digital Giving Rollout webpage
Applications need to be submitted by 16 June in order to be considered for a device.
Contactless donation devices are becoming more prominent in churches, providing people with a quick and convenient way to make donations.
Bessia Kanengoni, Digital Giving Adviser for the Diocese of Chester, has been championing the use of digital giving, since her arrival at Church House in January 2022. In recent months she has overseen a trial of digital giving devices in various churches. Each church has had a device on loan for up to a month at a time. Bessia says: "Every single church that has used one has seen positive results. All of them have recommended to their PCCs that they should invest in a device long-term, either by buying one or by making an application for a free one under the Digital Giving Rollout".
There are different devices available that you can choose from when you make your application, some of which can be seen below. If you don't have a preference, don't worry as the team at Church House will choose the most suitable device for your church.

Any church in the Diocese of Chester can apply for a free digital giving device. You can apply via the Parish Buying - Chester Digital Giving Rollout webpage. Please note that you do need to have a Parish Buying account, but if you haven't already got one you can register for free.