Update on Gift Aid Small Donations Scheme (GASDS) while Church Buildings are closed
HMRC have issued a statement about the Gift Aid Small Donations Scheme while church buildings are closed. This explains HMRC's view of what will constitute an eligible donation under the scheme when church buildings reopen.
Posted 27 May 2020
Encouraging Different Ways of Giving – New Online Tools
The Church of England's National Giving Team and Digital Team have developed a range of new online tools to support churches to enable and encourage giving in different ways at this difficult time:
Encouraging Online Donations
New guidance has been produced to help churches to encourage online donations. This new guidance includes a short animated film to encouraging people to give. The film can be used in virtual services, on social media, church websites and anywhere else your church has an online presence. Churches are able to personalise the film using the video generator on A Church Near You (ACNY). You'll be able to add information about your church and your online giving platform to the video. For further information see the above-mentioned new guidance.
Online Giving Platform Promotion
The Church of England have launched on Parish Buying a promotion for online giving through SumUp, which will be free of all transaction charges for the month of May, and after will be the lowest-cost giving platform currently available. The Church of England is fully funding the facility for churches to be able to claim Gift Aid on any applicable donations made through this platform during this year. Further information can be found on the Online Giving page of the Parish Buying website Please note that the promotional offer is only available when you sign up for a 'SumUp' account through the Parish Buying Service.
Create Online Giving Page through 'A Church Near You'
Churches are now able to create a giving page on 'A Church Near You'. A 'give now' button will be added soon to ACNY accounts. Churches can link this button to the donations platform provider of their choice.
Posted 18 May 2020
Small Donations Increase

The Gift Aid Small Donations Scheme (GASDS) allows parishes to claim a Gift Aid style repayment on small cash and contactless donations.

Following the Autumn 2018 Budget, the government announced plans to increase the maximum amount an individual can donate in cash and contactless card eligible for GASDS from £20 or less to £30 or less. HMRC has stated that this change is intended to bring the small donation limit for GASDS into line with the limit for contactless payments in the UK. The change came into effect on 6 April 2019.
Posted 29 April 2019
Changes to the Small Donations Scheme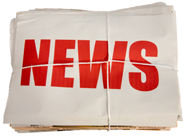 Following the changes to the Small Donations Scheme (GASDS) arising from the Small Charitable Donations and Childcare Payments Act 2017, the guidance on the Church of England's Parish Resources website has now been updated. The following link will take you to the Gift Aid Small Donations Scheme page on the Parish Resources website.
http://www.parishresources.org.uk/giftaid/smalldonations/
Key changes to the scheme are that for donations received from April 6th 2017:
The Community Buildings element of the scheme will operate in a similar way to the core 'top-up' element, in that parishes need no longer worry about 10 people being present in a service, wall-safe donations will count for all churches, as will donations received outside of the building.
Contactless donations can now be included. This will currently be irrelevant for most churches, although it is becoming a viable option, and the Church of England's National Stewardship Team have released a case study on the Parish Resources digital giving page (http://www.parishresources.org.uk/digital-giving/ )
Qualification requirements have been simplified so that providing charities have not incurred a penalty relating to a Gift Aid or GASDS claim in the current or previous tax year they will be able to use the scheme, subject to the qualifying amount of Gift Aid being claimed.
Parishes can claim on one part of the scheme or the other, but not both. There is a complex option that parishes could legally claim on both parts on donations received prior to April 2017, if they get their record keeping spot on, although the National Stewardship Team discourages them from claiming on both parts.
Posted 10 May 2017