The Church of England has published resources to support good mental health.
The resources include a booklet to good mental health that gives advice ranging from putting aside time to rest and eating and sleeping well, to using the phone and the internet to reach those who may be struggling on their own. Making a list of all the good things – and people – that you miss when you are on your own and thanking God for them. These can all be a way of helping cope with anxiety and loneliness, the guide says.
Written by Professor Chris Cook and accompanied by "have a go" habits developed by Ruth Rice, the themed reflections can be used at any point and seek to provide hope, reassurance and comfort.
The Revd Peter Mackriell, Head of Counselling Services in the Diocese of Chester, says this is a welcome resource that will prove invaluable. He says: "It's great that the National Church is raising awareness of the mental health implications of the current crisis. These resources will no doubt be of great benefit to people."
In addition, the Church of England has published five tips for tackling loneliness and isolation. These can be easily shared with others, and a PDF document with the tips is available to download and print at home.
The Revd Peter Mackriell, Head of Counselling Services in the Diocese of Chester, says: "The current pandemic is a threat to our mental health, as well as our physical health. No one is immune. Churches, communities, families and friends need to keep talking and listening to one another. We're blessed with lots of technology to help this happen. Be kind to each other, recognising that we're all going to fluctuate in our moods during this lockdown - and even afterwards. Some will be bored and some will burn out, particularly on the front line. Much support is available locally and online, and the Counselling Service is still running by phone and via Skype. If you need to talk to someone confidentially, please get in touch."
Need support, help or prayer?
The Diocese of Chester runs a Counselling Service for people living and working in our diocese. If you would like a conversation with a trained counsellor, get in touch with the Revd Peter Mackriell, Head of Counselling Services in the Diocese of Chester.
Head of Counselling: Revd Peter Mackriell
07918 732806 counselling@chester.anglican.org
---
Stay informed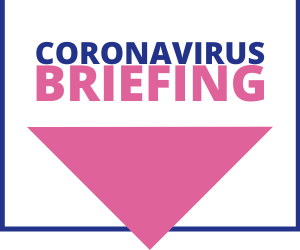 Read the latest Coronavirus Briefing from the Diocese of Chester. A regular bulletin to keep parishes, churches and schools informed. You can also view our Coronavirus page on the diocesean website which has an archive of key announcements, statements, pastoral notes and changes to diocesan policy.