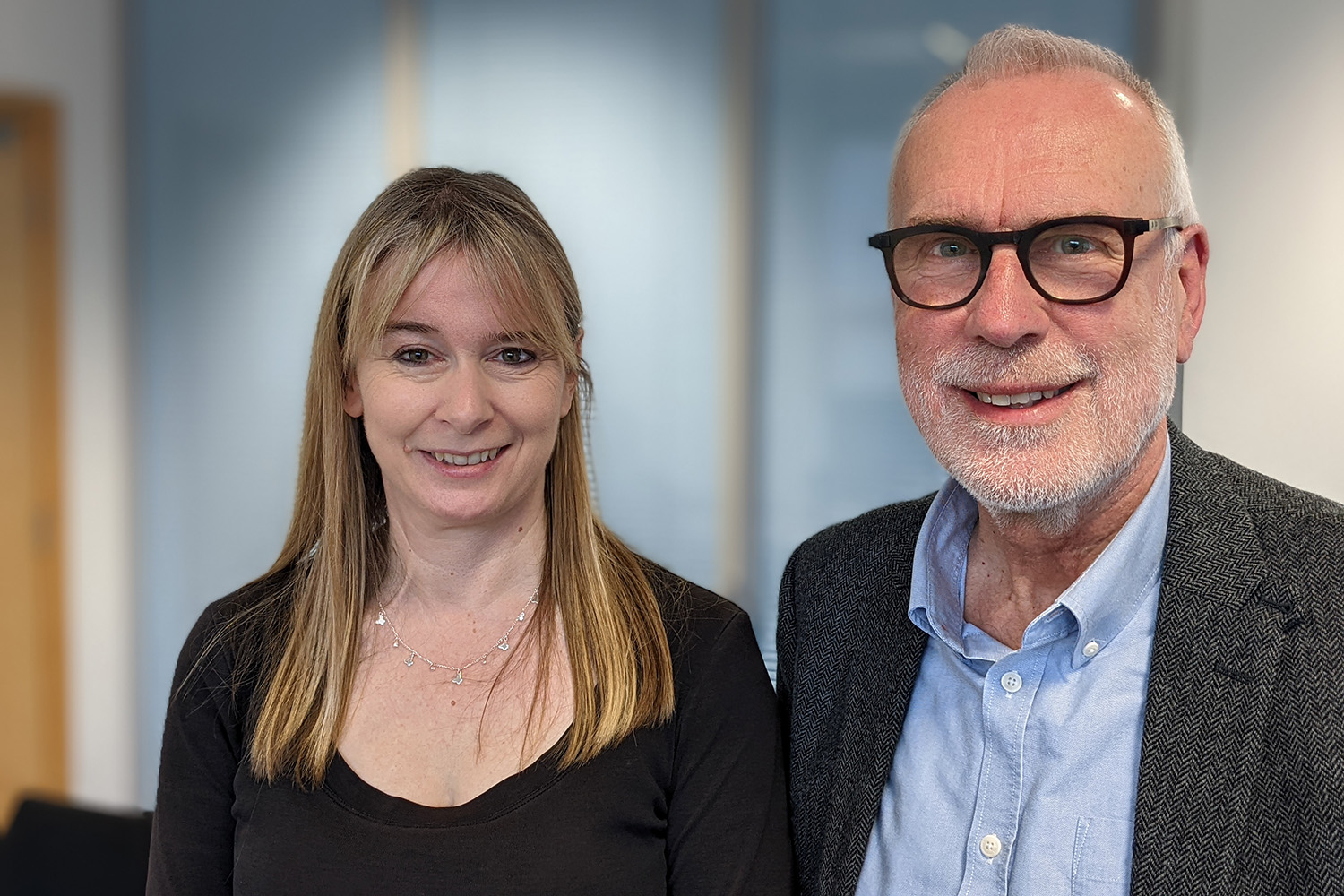 DAC Secretary, Caroline Hilton with the new DAC Chair Nicholas Rank
Following a consultation process between Bishop Mark, Bishop's Council, Chuch Buildings Council, and the Chancellor, the new Chair of the DAC will be Nicholas Rank. He replaces his predecessor, Bob Munn who served in the role since 2008.
Prior to taking up his role as Chair, Nick was a director of Buttress Architects in Manchester where he led the practice's church and cathedral work. He was also architect to Lincoln, Carlisle and Southwell cathedrals. He has extensive experience of Faculties and supporting parishes in the upkeep and development of their church buildings. He has been a member of Chester DAC since 2016 and for many years a member of Manchester DAC. He is also a member of Chester Cathedral Fabric Advisory Committee. He was for ten years a member of the Council for the Care of Churches (now known as the Church Buildings Council) and for a further ten years a member of the Cathedrals Fabric Commission for England, both bodies of the Archbishops' Council.
Nick lives in Stockport and worships at Manchester Cathedral where he is a lay member of Chapter.
In his spare time, Nick likes to run and has competed in approximately fifteen half-marathons. When he allows himself a little relaxation time, he enjoys listening to his classical music collection and seeing operas. Although he lives in close proximity to Manchester, he does not follow football though he does follow ' Team Verdi' in preference to 'Team Wagner', likening their respective fan bases to those of Manchester City and Manchester United.
Nick is married and has three grown-up children and seven grandchildren. Speaking of his appointment he says, "I feel privileged to take up this responsibility and know I will have some big shoes to fill, following Bob Munn's retirement. I know he is well-liked. I hope I can chair the DAC team to best serve and support the ministry of the parishes. I acknowledge that parishes have a number of challenges ahead of them, particularly financing the care and development of their buildings and moving towards zero carbon emissions."
DAC Secretary Caroline Hilton says "It's a pleasure to welcome Nick to his new role. I know that his vast experience of working with church buildings will prove invaluable to us and our parishes. As a runner myself, I'll also enjoy the occasional chat about how to avoid blisters on long runs".