Sisters Olivia and Ella Williams were baptised at St Bartholomew's Thurstaston on Mothering Sunday. It was just one of a number of baptism services that took place across the diocese and the country.
By following guidance from the Church of England and the government to observe social distancing, the baptisms were able to take place.
The Revd Jane Turner, the Incumbent at Thurstaston, said: "I love nothing more than doing a baptism on Mothering Sunday, as we create a link to the mother church for the newly baptised. So, it was an enormous privilege and pleasure to conduct a baptism, albeit in the very strange circumstances of social distancing."
"The two sisters, Olivia and Ella, aged 4 and 21 months, arrived at church, wearing beautiful matching dresses and cardigans, with their parents and godparents. They sat suitably seated to ensure social distancing was maintained."
The baptism group looked together at the story of Noah and the hope of God's promises symbolised in the rainbow.
The girls were signed with the cross using cotton buds dipped into the oil stock before they moved to the font for the baptism. Prayers were said for grandparents and other relatives and friends who had been unable to share in the service.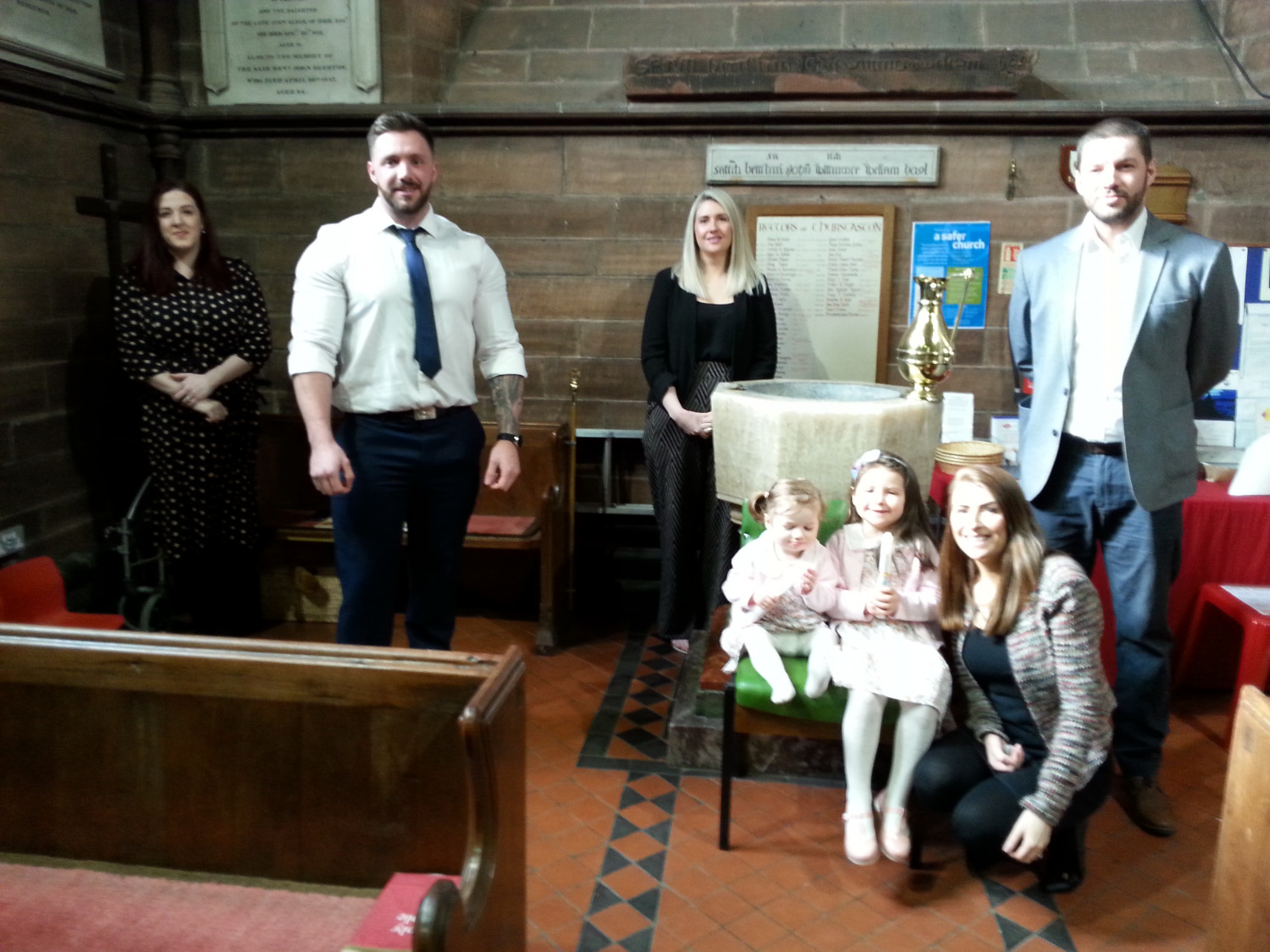 Photographs from the service show the family observing social distancing. The family will return to the church to take more photographs when it is possible for more family members to be together.

Mum and Dad, Sarah and Brett Williams, said: "It was so nice to do something positive whilst everything else seems so up in the air. Olivia said how much she enjoyed it and how she now feels like a big girl. Thanks again for the happiness you have brought to our family today. We can't thank you enough."
---

Weddings and baptisms in light of Coronavirus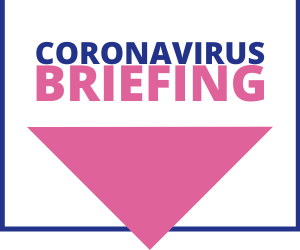 19 March: Guidance on weddings and baptisms in light of coronavirus
Guidance on weddings and baptisms during the current period of restrictions on public gatherings to combat coronavirus has been updated by the Church of England.