The Revd Lynn Boyle retires as Vicar of St Paul's, Compstall on 31st December, after more than a decade in parish ministry, though she is "definitely not stepping back" from her chaplaincy work at the Country Music Festival of Whitebottom Farm, Stockport, where she leads services and works behind the bar.
Every year the number of people attending the Sunday service increases – from just 30 people five years ago, it is now attended by more than 300 – as Lynn continues to inspire festival-goers each year with the Christian message.
When the Buckle and Boots Country Music Festival launched five years ago, the Revd Lynn Boyle was appointed as its chaplain by founder Karl Hancock, after he met her at his uncle's funeral, where she officiated. Today, the festival at Whitebottom Farm has grown to be internationally recognised – attracting more than 35,000 people of all ages.
---
Called to Serve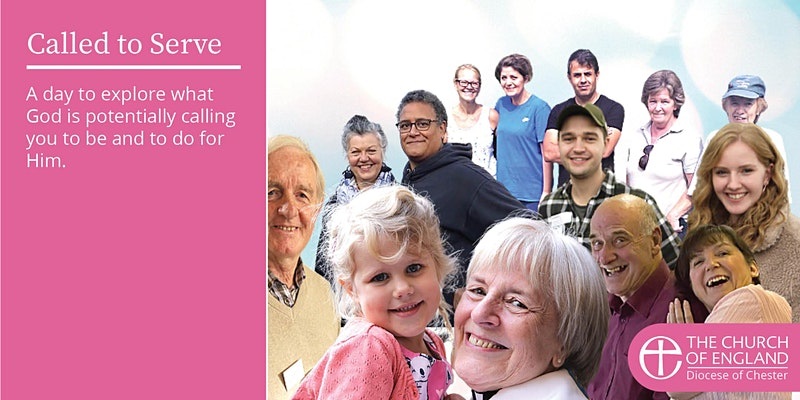 Are you good chatting with people at music festivals? Is chaplaincy something that you think God could be calling you to do in 2022? Come and explore God's call on your life at our flagship vocations day, Called to Serve. It takes place on 29 January. For more details and to register your place, click here.
---
At each festival, Lynn talks with people about the Christian faith and invites festival-goers to seek her out to talk and for prayer at any stage during the weekend.
"One of the reasons I chose to work behind the bar is it provides a way to break down barriers, it's a great starting point," Lynn explains. "The challenge is that people tend to have preconceived ideas about clergy.
"Some of my greatest conversations have begun as I've been pouring a pint and then progressed from there. So many times, I've been asked the question 'does God love me?' or 'how can God love me?' For me, each encounter is a precious opportunity to reach out, to share, and to affirm."

Lynn at the Country Music Festival of Whitebottom Farm, Stockport
Lynn has also shared stories of traumas in her own life to illustrate her faith, which she believes has given her "extraordinary strength". Many of those who have attended her Sunday service at the Buckle and Boots Country Music Festival had never been to church before.
"I always hope that sharing my own experiences helps others realise that they are not alone in what they are facing," she says. "We have a God who will hold us in our pain and provide what we need and will never desert us."
Jacqui Noble, who attended the Sunday service for the first time in 2021, says: "I was not in any way religious, but I was very moved, and left reflecting and thinking"
Sarah Ziggi Ward, who had not been to church since childhood adds: "I didn't know what to expect from the Sunday service, I decided to give it a go despite my apprehension. I left with hope and a deep sense of gratitude."
Another festival-goer, Claire Charlton, who described herself as "not particularly religious" says: "The Sunday service at Buckle and Boots is one of my favourite parts of the weekend, I come away feeling grounded and in a better place mentally."
The Bishop of Chester, Mark Tanner, has said he is "absolutely delighted" with Lynn's work.
Although Lynn retires as Vicar of St Paul's, Compstall on 31st December 2021, her chaplaincy work at the Country Music Festivals of Whitebottom Farm will continue.
She says: "I will be ready and waiting to meet with next year's 35,000 people!"
This article was first published by the Church of England.
---
Talking Jesus
The words we say matter. Whether you're addressing hundreds of festival-goers or chatting to your neighbour, we all want to be able to talk about Jesus in an authentic and convincing way. Research from Evangelical Alliance, Church of England, and Hope Together found that conversations with Christians are one of the most important influences in bringing people to faith. And they discovered that Christians are not always confident in putting their faith into words. Want to be better? Join Archdeacon Mike and others from the Everyday Faith team for a six-week online course called Talking Jesus starting on Tuesday 11 January. It's free.
Find out more and register here.