Archbishop Justin Welby has this afternoon announced the postponement of the Lambeth Conference to 2021. Writing in a letter to the Bishops of the Anglican Communion, he said: "Responding to the corona pandemic is a shared responsibility that we are all taking very seriously across the Anglican Communion.
"The imperative at present is that we care for each other and for bishops to care for those given to our trust.
"At a time of extraordinary circumstances, it is not appropriate to continue our lives in what we thought was a 'normal' way. God is calling us to be 'God's Church for God's World' in new and responsive ways.
"Through God's grace, we will meet together in 2021, when I look forward to welcoming you to the Lambeth Conference."
---
Stay informed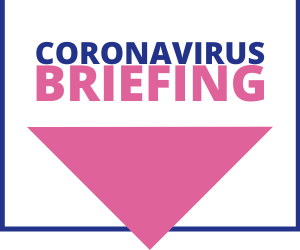 Our dedicated Coronavirus page on the diocesean website has an archive of key announcements, statements, pastoral notes and changes to diocesan policy. You can also sign up to our new Coronavirus Briefing with important updates from the Diocese of Chester.