Tom Ryan will fulfill a long-held goal when he will be ordained into the Church of England at Chester Cathedral on Sunday 3 July in front of friends and family after a period of study and training.
The journey to ordination has not been straightforward for the retired judge and the route was temporarily blocked after he had previously been told by one diocese that he was too old to be considered for ordination about ten years ago.
"I didn't know any better and assumed that was the national policy," says the 67-year-old of his experience of being turned down.
However, he was put back on track after a vicar-in-training, Revd Angela Askwith, sensed his vocation and arranged for him to meet the Diocesan Director of Ordinands in the Diocese of Chester.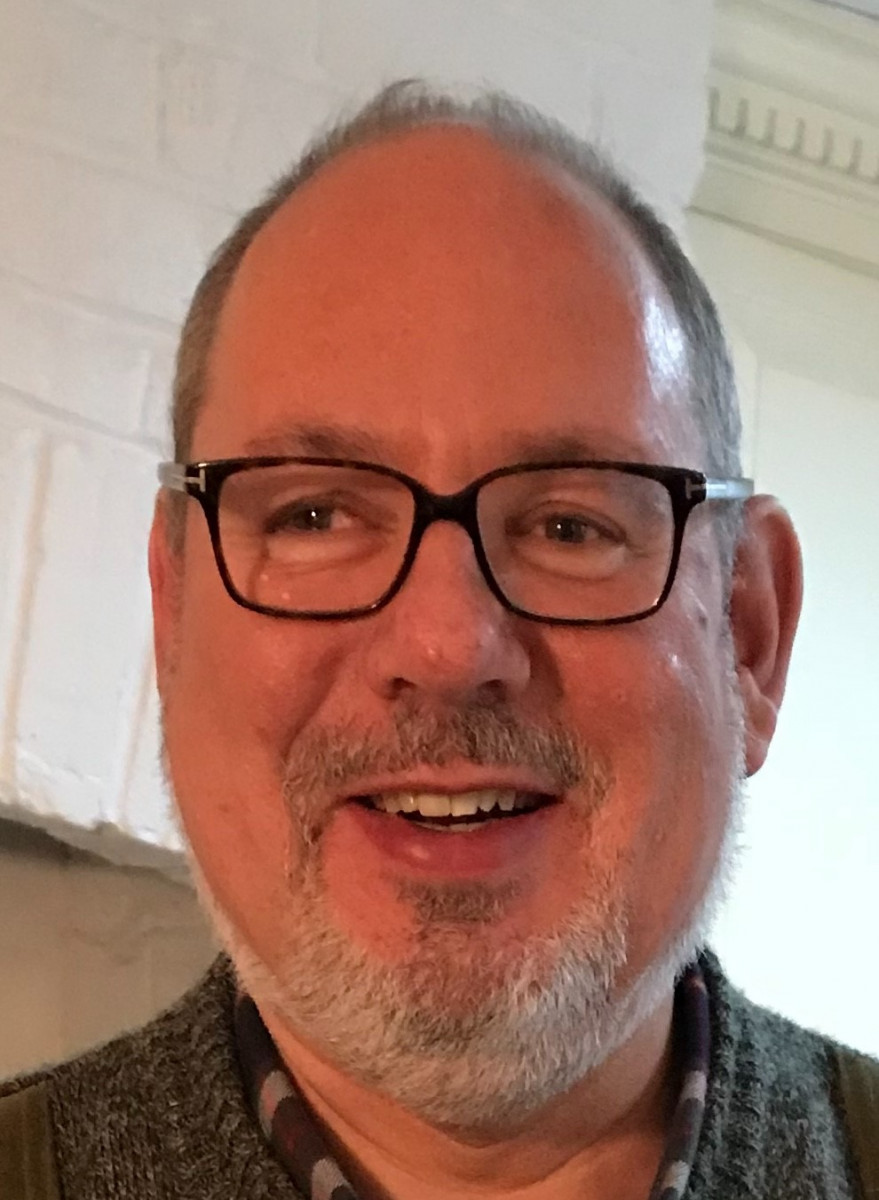 "Angela said, 'Age isn't a problem, and it sounds like you have a vocation. Would you like me to arrange for you to speak to the DDO?'"
Two weeks later Tom was chatting with the Chester DDO who equally sensed in him a vocation for ordained ministry. Shortly after their meeting, he was taking his first steps in the process.
Others sensing qualities in him that he hadn't immediately recognised has been a recurring theme and an encouragement for Tom as he tried to discern the calling to ordained ministry he was sensing.
"A few months before the conversation with Angela, my wife's cousin's husband died. His daughter came to see me and said, 'Will you take my dad's funeral?' I said, 'What do you mean? I've never done one.'"
After checking that he was permitted to take a crematorium funeral, he agreed.
"We had a basic Church of England funeral service but instead of having a vicar, they had me."
Tom said that these experiences confirmed that the process he was starting was possibly the right one for him.
"They're not direct signs from God, but they are hints from people who recognise something in you that either you didn't think you had or that you had and forgot. They just come along when the time is right, I think."
"Akin to putting on the judge's robes"
Following his ordination, Tom will serve his curacy at St Alban's, Broadheath and is looking forward to the challenges of ministry.
As a retired judge, he says wearing a dog collar and robes will be "akin to putting on the judge's gown" and is looking forward to "being prepared to be identified."
"My choice is to be recognisable, to wear a black shirt and collar to show the world what I do. That white collar makes you immediately recognisable.
"I'm going to feel a bit self-conscious about it because even at my age I can still feel slightly self-conscious about the way I look and the way I dress. But in a small way, there will be a sense of pride; pride that other people have recognised that there is something that you can do that may help make a difference."
Indeed, although Tom's desire to train for ordination, by his own account, started at a young age, it's something that he thought he had put behind him.
"I'd vowed that I would seek ordination"
Just a few months before he was due to be ordained, a timely conversation with an old friend unexpectedly reminded him that he had in fact seen in himself many years ago the qualities that others had also seen in him.
"I went to see one of my oldest friends as he was unwell. During lunch, he said to me, 'Do you remember the vow you made?'
"I had no idea what he was talking about. Apparently, on holiday in Venice in the 1970s when I was a student, I'd vowed that I would seek ordination. He'd remembered this for nearly 50 years but had not told me."
Sadly, this was the last meeting Tom would have with this friend who died shortly afterwards. Had things been different, Tom knows his friend would have been there at Chester Cathedral to see him fulfill the vow he made to follow God's call to ordination.
Tom reflects: "Be careful what you promise to God because you might find he gets you to answer it at a different time or in a very different way and place."
Tom will be ordained with 11 other men and women at Chester Cathedral on Sunday 3 July. The ordination service begins at 10.30am.
---
Pray for our ordinands
Please hold in your prayers all those to be ordained deacon on Sunday 3 July 2022 at Chester Cathedral by Bishop Mark Tanner, Bishop of Chester.
Jane Addenbrooke – Upton (Overchurch) St Mary
Ashleigh Askwith - High Lane, St Thomas and Low Marple St Thomas
Sarah Batchelor – Guilden Sutton, St. John the Baptist, united with Plemstall, St Peter
Jane Crook – Marple, All Saints
Julie Hassall - Middlewich, St Michael and All Angels, united with Byley-cum-Lees
Charlie Laver – Stalybridge, Holy Trinity
Tina Lightfoot – Christleton, St James and The Cathedral Church of Christ and the Blessed Virgin Mary
Jayne Manfredi – Sandbach, St Mary
Jo Pemberton – Chester Holy Trinity Without-the-Walls (Blacon)
Richard Reeve – Handforth, St Chad
Jonathan Roberts – Coppenhall, St Michael
Tom Ryan – Broadheath, St Alban