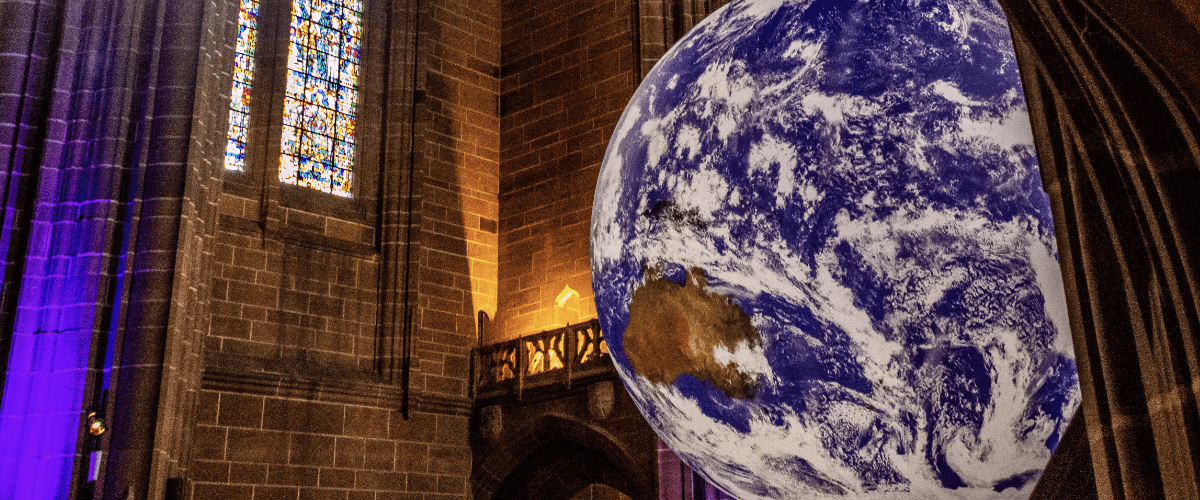 Gaia, a touring artwork by UK artist Luke Jerram will be available for viewing at Chester Cathedral from 7th February until the 5th march.
Measuring six metres in diameter, Gaia features 120dpi detailed NASA imagery of the Earth's surface and provides viewers with the opportunity to see our planet, floating in three-dimensions.
It is said that the installation creates a sense of the Overview Effect, a term first coined by author Frank White in 1987 to describe the feeling of awe and a renewed sense of environmental responsibility for the planet astronauts have reported feeling when viewing it from miles above.
The artwork also acts as a mirror to major events in society, providing the viewer with a new perspective of our place on the planet; a sense that societies of the Earth are all interconnected and that we have a responsibility toward one another.
Gaia is open during normal Cathedral hours. Booking is not required and entry is free. For more information, visit the Chester Cathedral website.