The UK Government has issued financial measures and a package of support for businesses, including charities, through the period of disruption caused by Coronavirus. The National Church has published this guidance for parishes.
Download the guidance from the National Church.
The guidance covers:
Coronavirus Job Retention Scheme
Deferring VAT payments
Statutory Sick Pay relief for Small and Medium-sized businesses
Business rates holiday for all retail, hospitality, leisure and nursery businesses in England
Grant funding of £10,000 for all business in receipt of small business rate relief or grant funding of £25,000 for retail, hospitality and leisure businesses with property with a rateable value between £15,000 and £51,000
Coronavirus Business Interruption Loan Scheme
HMRC Time To Pay Scheme
The guidance was prepared from the available information as of 22 March 2020. Please take further advice from local authorities, HMRC, professional advisors to check how these measures might impact your organisation.
Download the guidance from the National Church.
---
Stay informed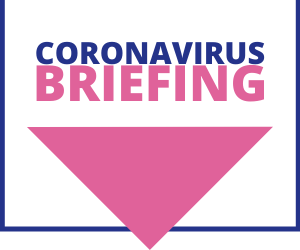 Our dedicated Coronavirus page on the diocesean website has an archive of key announcements, statements, pastoral notes and changes to diocesan policy. You can also sign up to our new Coronavirus Briefing to receive important updates from the Diocese of Chester.