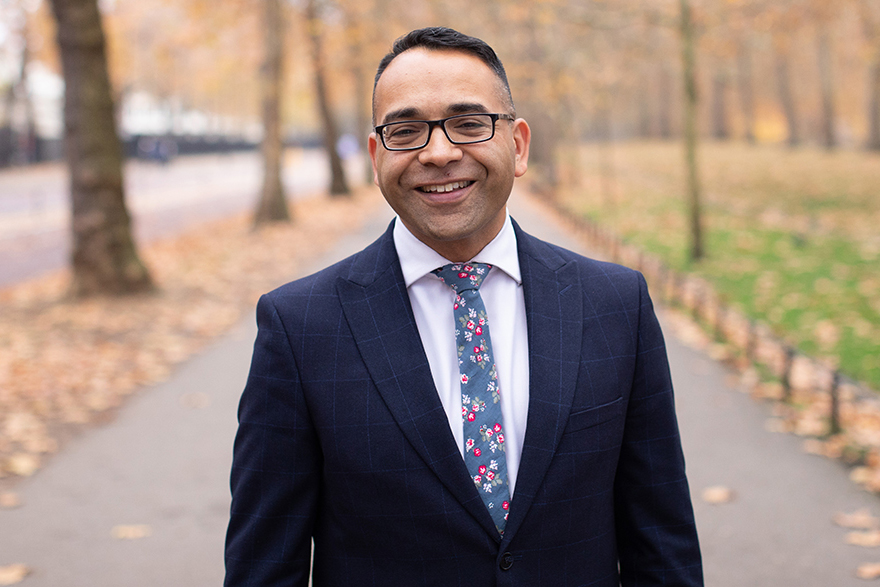 The speaker at the next 'Sundays at Seven' event at St Mary's Upton, on Sunday 05 March will be Dr Krish Kandiah.
For those who may not have heard of Krish, he's an internationally respected speaker and campaigner on social issues such as adoption, asylum seekers and children in care. He has led rapid response initiatives to find carers for Unaccompanied Asylum Seeking Children, a warm welcome for tens of thousands of new arrivals from Hong Kong, support to thousands of Afghan families evacuated from Kabul and thousands of Ukrainian families in need of emergency hosting.
He has spoken at the Q conference in Nashville and to a full house at TEDx Oxford.
It might seem a little unusual for someone with such a busy schedule to be talking at a parish on the Wirral, but Krish is a Christian, and one with a drive to spread the word of God and broaden people's understanding of faith. He has run faith literacy training and events in a variety of private and public contexts for companies and organisations such as The Cabinet Office, HM Treasury, PWC and Goldman Sachs. If you'd like to see Krish speak at St Mary's, you can find out more here
The Mitchells invite Ukrainian Refugees for afternoon tea with Dr Krish Kandiah
There is a special invitation for Ukrainian families and their hosts to meet face to face with Krish at the home of Anita Mitchell, at Willaston Grange, Willaston, Cheshire CH64 2UN between 4 and 6pm. It's an Open House with afternoon tea courtesy of Anita and her husband, Mark.
Anita asks clergy and others to; "Please encourage Ukrainians you know to come along and enjoy an afternoon with Krish. Not only is it a great way to meet Krish in person, but it's an opportunity for Ukrainians to mix with others from their own country, which might bring some small comfort to their situation. Ukrainians and hosts only please."
To secure a place, please text Anita on 07796 148455 or email on anita@willaston.org.uk Naturally, places will be limited so book early.