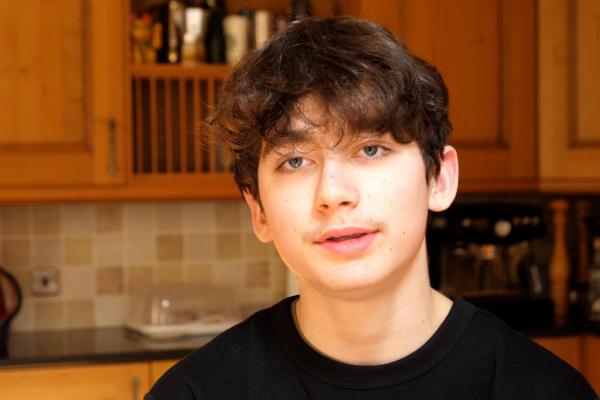 Young people aged 11 to 18 are invited to take part in this year's Cranmer Awards.
The Cranmer Awards are an annual competition run by the Prayer Book Society to introduce young people to the 1662 Book of Common Prayer which has been described as the "bedrock of the Anglican Church".
One of last year's winners was from a parish in our own Diocese. Brendan Ritchie (pictured), from St Michael and All Angels, Middlewich won the senior category held at Hampton Court Palace. More information about his win can be found on the Prayer Book Society Website
Ideally suited to students of English, drama or RE, the Cranmer Awards allow young people to experience the sheer magic of Cranmer's language.
Entrants from across the country read or recite a passage of their choice, 3-5 minutes in duration, from the Book of Common Prayer. Local heats are held around the country, and the winners of the heats go through to the National Final where competitors must recite their chosen passage by heart. Entrants are encouraged to ask a teacher or a priest for guidance on how to prepare for the Cranmer Awards.
The local heat will be held at the Church of St. John, Toft and Ian Bishop, Archdeacon of Macclesfield, is once more head judge.
The final will be held early in 2023 in Liverpool at Hope University.
For more information on how to take part, contact Ian Bishop or Nigel Pearson