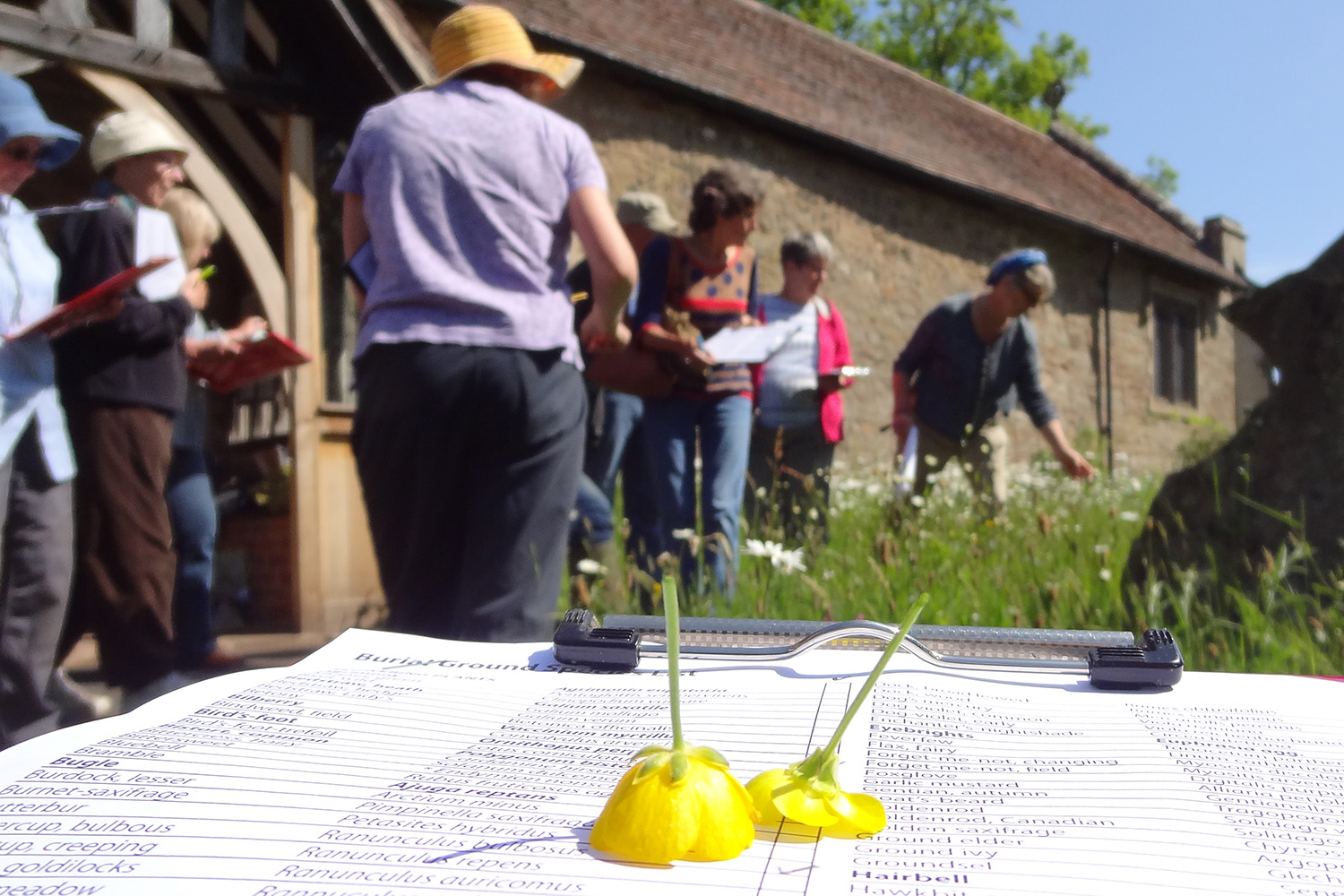 Photo copyright: Caring for God's Acre
Parishes across England and Wales can now register to participate in Churches Count on Nature, an annual scheme where people visit churchyards and record the plant and animal species they encounter.
The biodiversity survey, supported by environmental charities A Rocha UK and Caring for God's Acre, as well as the Church of England and the Church in Wales, will take place from June 3 to 11, 2023.
In the last two years, 900 counting events took place across churches in England and Wales, and over 27,000 wildlife records were submitted to Caring for God's Acre. Churches across all denominations take part in the count each year.
The data will be used to determine where rare and endangered species are located in the country and to aid churches of all denominations to increase biodiversity on their land for the enrichment of the environment and local communities. This year, species on some of the 17,500 acres of churchyards in England alone will be mapped, with a further 1,282 acres of churchyards in Wales.
As graveyards and church land are usually undisturbed and not used for farming, they can be host to a great variety of wildlife not seen in other green spaces, particularly in urban areas. Old churchyards often have fantastic flowery and species-rich grasslands as they have been so little disturbed over the centuries.
Caring for God's Acre
Churches Count on Nature is part of Love Your Burial Ground Week, which is open to anyone with a love of nature and any church that has land. Churches are being encouraged to connect with local schools, wildlife groups, and those who may not have visited before to discover their churchyards.
This year's survey is the first in three years to take place without Covid restrictions, so registered churches will hope to see an increased number of parishioners taking part in counting events.
The count can serve not only to raise awareness and encourage care of the wildlife in churchyards but to provide local communities with a shared activity that can bring people together.
Churchyards in the Diocese of Chester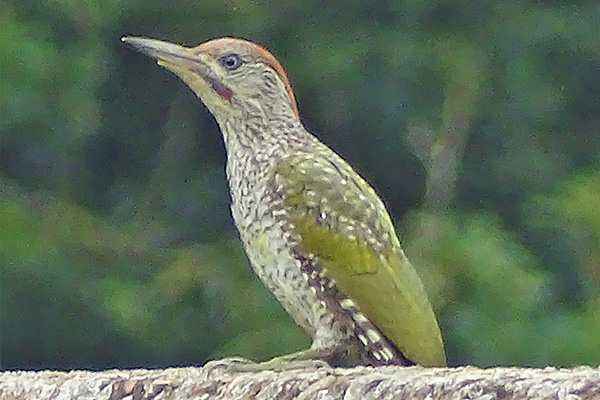 A number of churches across our diocese have made the conscious decision, not to maintain certain areas within their grounds. One such church is St Michael's, Marbury. The church sits on the bank of a lake, Marbury Mere. The area next to the lake has been left to flourish with plants and wildlife, without human interference and now supports a mix of brambles and wildflowers which supports a plethora of insects and other wildlife.
Veronica Green, Vicar of St Michael's says: "To some, areas that are kept wild can be seen as a bit of an eyesore, to others the decision to let nature do what it does can be such a blessing. We are privileged at our church to have enough space to allow for an area like this, something which is not always viable in other churches. We are conscious of people's differing views, which is why we also have other areas of our church grounds that are well maintained."
The woodpecker (pictured right) is just one of the many species of wildlife seen on the grounds of St Michael's.
More information