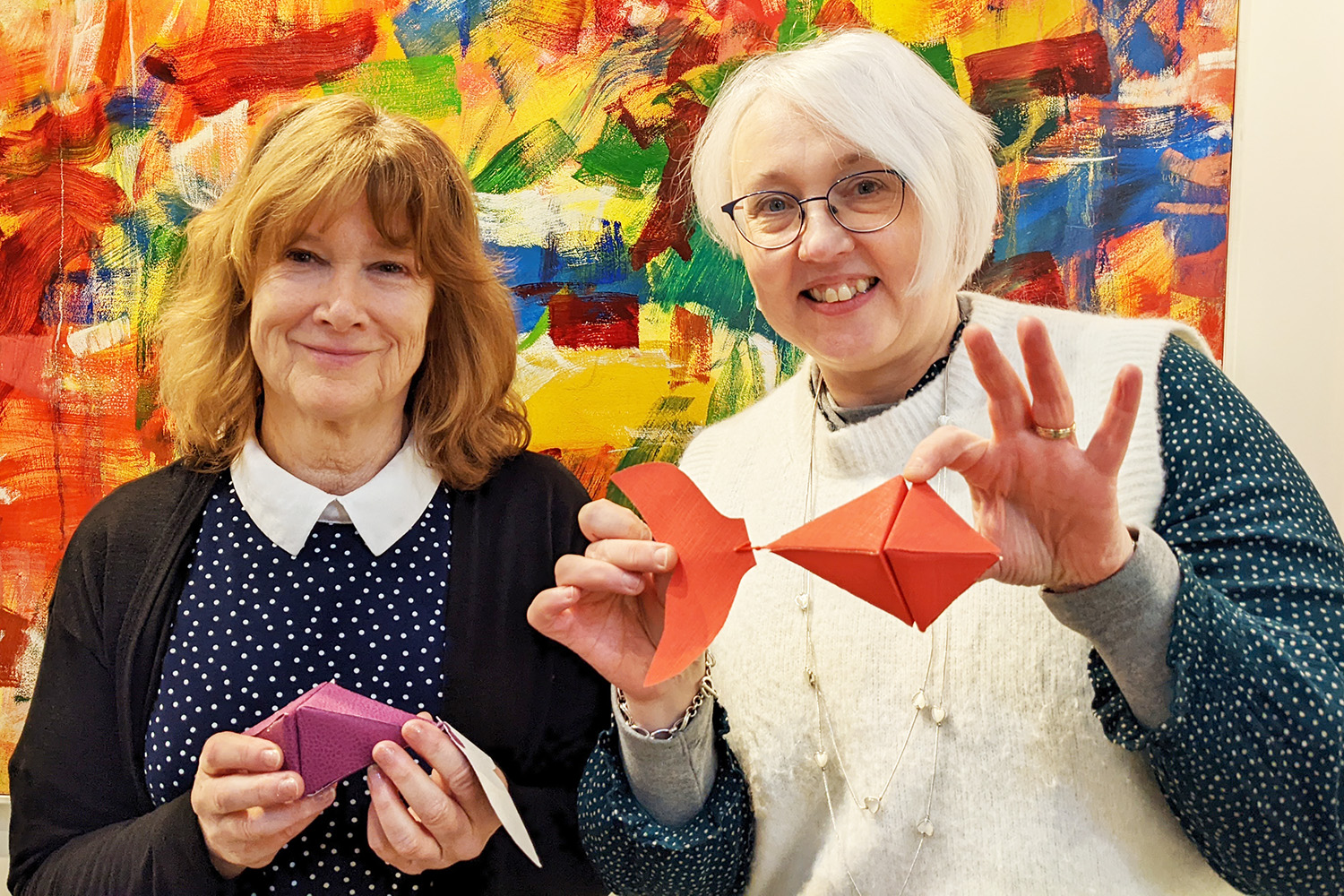 An art installation coming to Chester Cathedral in May will be a key creative feature of the Casting the Net Wide vision process. The community artwork will comprise of a shoal of paper fish1000 strong and produced by parishes from across the diocese. Parishes are invited to start making the fish in preparation.
Recycled Christmas cards, 2022 calendars, magazine covers and wallpaper samples are just some of the materials that can be reused to make a thousand handcrafted three-dimensional fish for this unique community art installation.
The artwork is a creative part of a twelve-month consultation called, Casting the Net Wide.
Birkenhead artist, Wendy Williams has been commissioned to lead the project, traveling to museums, galleries, churches, and community venues where visitors can learn how to make the fish and contribute to the piece.
The first of these free sessions will take place in January at the Williamson Art Gallery in Birkenhead on Friday 27 January.
An instruction video with easy instructions is shown below. Download the fish template here.
Churches and community groups who can help make the fish or host a local workshop should contact Harriet Roberts, Director of Development (Vision and Strategy) to register interest in participating.
Director of Development (Vision and Strategy): Harriet Roberts
T: 07548 110 714
E: harriet.roberts@chester.anglican.org