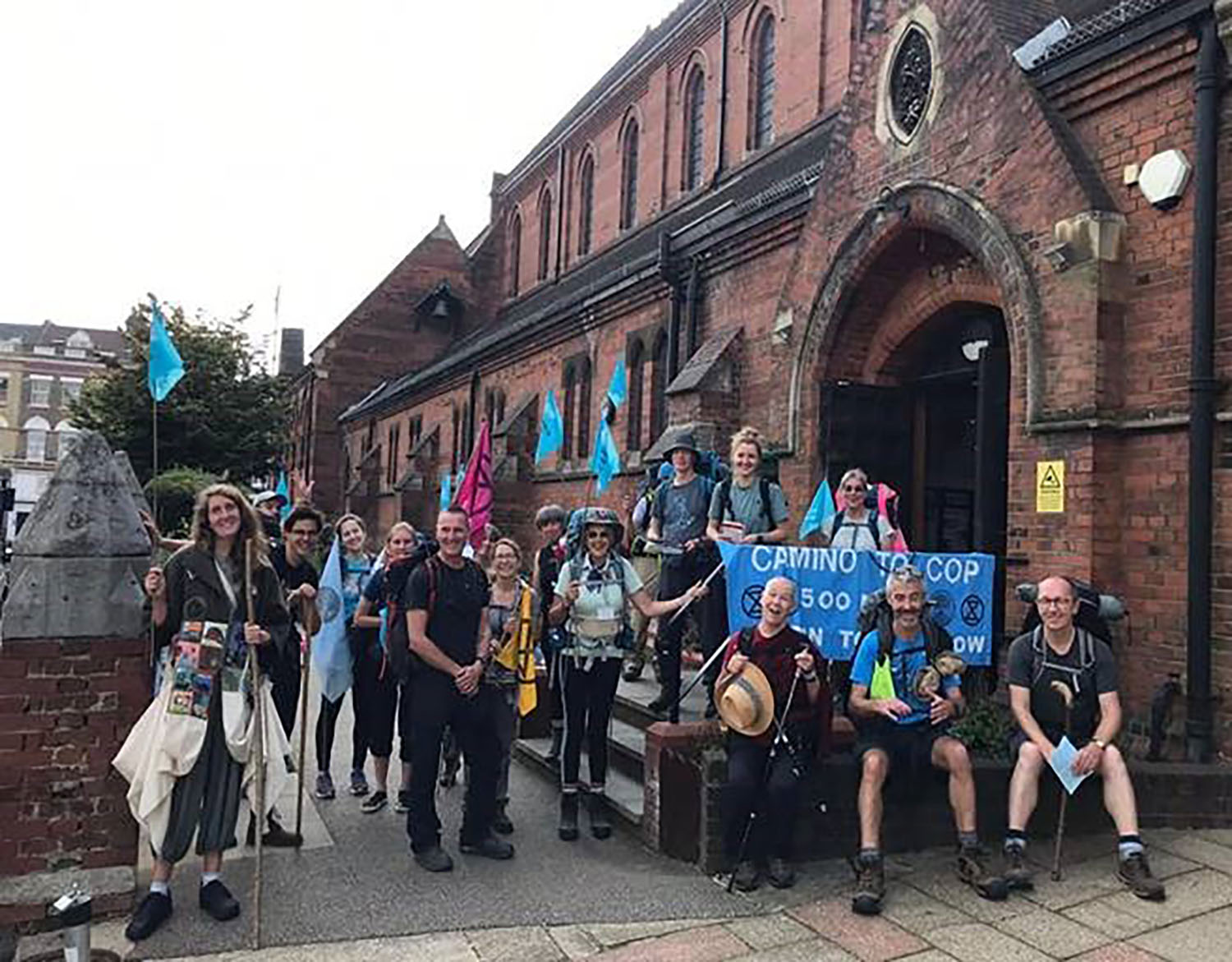 On 5 September 2021, 40 walkers set off from London and from Bristol (a few days later) on a 500-mile journey to the United Nations Climate Change Conference of Parties (COP26) in Glasgow. On 29 September they will be at St.Michael and All Angels Church, Macclesfield, where they will be explaining more about their walk and COP26.
The walk has been called "Camino To COP" in reference to pilgrimages made since medieval times. It is inspired by the faith tradition of pilgrimage and great justice marches of the past – such as the Jarrow March in the UK, the Salt March in India and the March on Washington in the US. The aim is to share personal, human stories and inspire others to add their voices to the growing global chorus demanding that governments treat the climate crisis as the emergency that it is. The pilgrimage is also fundraising to empower activist groups in areas most impacted by climate change to join the conversation themselves. People can donate at https://caminotocop.com/donate
This is a walk for everyone. Although led by the Extinction Rebellion interfaith alliance, known as the XR Faith Bridge, people from a variety of backgrounds, of different faiths and none, have felt compelled to participate. People will come and go, and local walkers will join for a day or more. Approximately 15 people are expected to walk the entire route (which is about the length of 6,769 football pitches!) over the course of eight weeks, arriving in Glasgow on the eve of COP, 30th October 2021.
You can find out more about COP26 and how the diocese is involved on our COP26 page.