The Archbishops and bishops of the Church of England have issued a letter in response to the Prime Minister's decision to close all places of worship.
The letter says: "Following the Prime Minister's announcement last night, it is imperative that for the health of the nation and in order for the National Health Service itself to manage the increase in those requiring medical help, the Church of England strictly observes the new guidelines on staying at home and only making journeys that are absolutely necessary, such as shopping for essential items and to take daily exercise."
It then goes on to encourage the Church to be a "light in the darkness". The letter highlights some national resources to help parishes support the most vulnerable in our communities, "from our homes".
The letter also outlines practical church guidelines around emergency baptisms, funerals, and live-streaming services.
---
Further information
Further information on the closure of church buildings, and in particular the practicalities of funerals and emergency baptism, will be made available on the Church of England website. This page will be regularly updated with further details and FAQs. Please visit this page.
---
Commenting on the Prime Minister's decision, Bishop Keith said: "It is a regrettable but necessary step and I am in full support of the decision from the UK Government. We must do all that we can to stem the spread of coronavirus across our nation. The Church continues to be alive and active: the doors are closed but our hearts are open to the new possibilities of reaching out to our communities through prayer, social media and innovation. This is a crisis in our time, but in God I trust."
The Very Revd Dr Tim Stratford, Dean of Chester said: "At this challenging time for the whole human race we know how important it is to pray to our loving Father who created and gave us life. All we know about God tells us that we should love and care for one another. In these unprecedented days that means limiting our contact with others for a season to cut transmission of a deadly virus. It is with regret that we must close Chester Cathedral to individuals who would otherwise want to come here for prayer and reflection. We hope you will join your prayers with ours from home."
"In the meantime, we will ensure that you can join with the prayers of the community that lives here, on the internet at chestercathedral.com/stream."
Church buildings across the Diocese of Chester will open again as soon as they are advised that this would be of public benefit.
---
Stay informed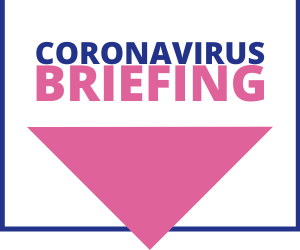 Our dedicated Coronavirus page on the diocesean website has an archive of key announcements, statements, pastoral notes and changes to diocesan policy. You can also sign up to our new Coronavirus Briefing to receive important updates from the Diocese of Chester.