All 42 dioceses in the Church of England have signed up to become an "Eco Diocese" as part of their commitment to reach carbon net-zero by 2030.
The Eco Dioceses scheme, developed by the charity A Rocha UK, sees churches and dioceses awarded bronze, silver, or gold status depending on actions taken to improve their environmental footprint.
The Church of England is seeking to reach "net zero" carbon by 2030 to meet a target set by General Synod in 2020.
Graham Usher, the Bishop of Norwich and lead bishop for the environment, said: "Having every diocese sign up is a statement of intent from all of us as we take seriously the need to tackle climate change and biodiversity loss today."
Just last year in spring 2021, Bishop's Council stated its intent to work towards Eco-Diocese status and across the Diocese of Chester, individuals and churches are greatly motivated to improve the environment and lessen our impact on it.
Revd MIke Loach, Chair of the Diocese of Chester Environment Forum says; " I'm delighted to hear that all 42 Dioceses have now signed up to become Eco Dioceses. This is a clear step in the right direction, though we must all remember that what really matters is the actions that follow. It is these which will define our credibility as Christians who take seriously the fifth Mark of Mission, ...to safeguard the integrity of creation, and sustain and renew the life of the earth."
The very young are often leading the way and persuading others to get involved. At Blacon, near Chester, eco-champions Neive and Tricia helped to secure a Bronze Eco Church award for Holy Trinity Church.
How Eco-Church works
Eco-Church is an environment scheme from Christian charity A Rocha. Churches complete the unique online Eco Survey about how they are caring for God's earth in different areas of their life and work. The answers a church provides contribute towards an Eco Church Award.

There are plenty of free resources from A Rocha, giving churches lots of support and advice about how to make the changes needed to become an Eco Church.
There are three levels of Eco Church Award – Bronze, Silver, and Gold. In order to qualify for an Award, churches must attain the required standard in each of the areas covered by the Eco Survey.
Find out more on the A Rocha website.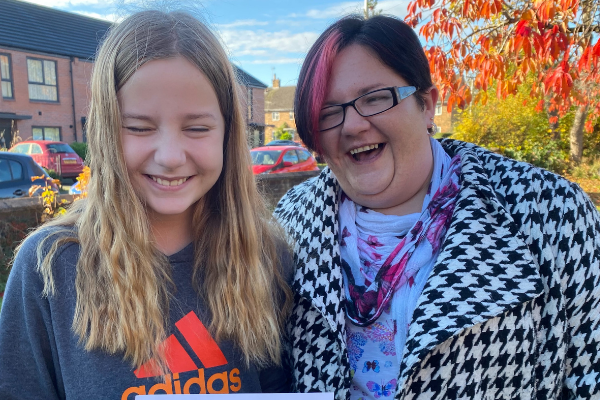 Neive and Tricia Hughes, eco-champion in Blacon